Houston N'Crowd members regularly visit prototype venues for modeling ideas.
Photos by Ted Davis (unless he's in it!).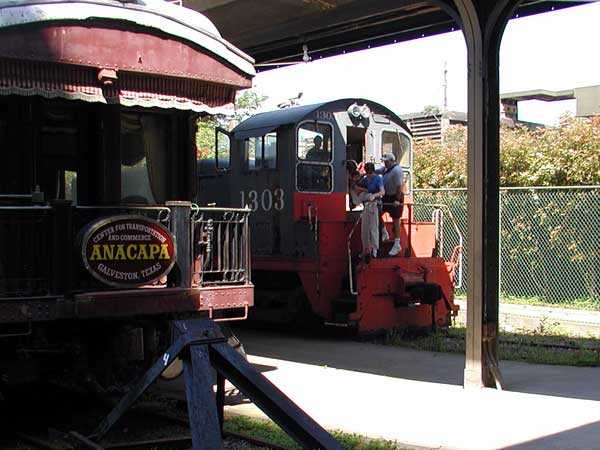 Above: N'Crowd visits the Galveston Island Railroad Museum.
Below: The museum is housed in the former headquarters building/station of the Gulf, Colorado & Santa Fe Railway.
This model of the building is on the museum's HO scale model railroad.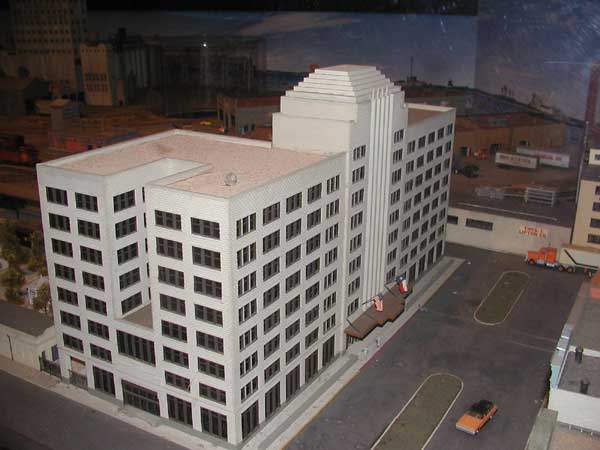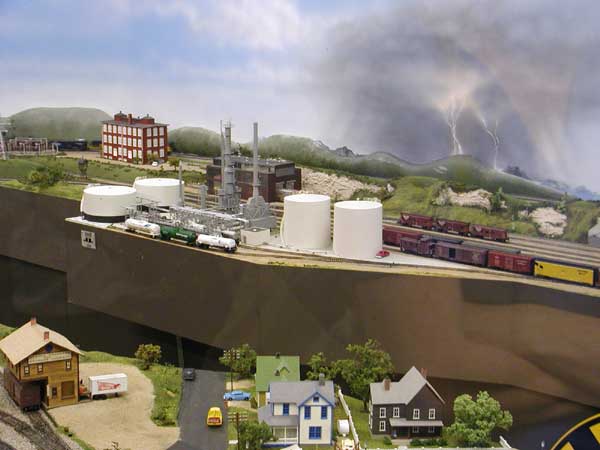 Above and below: More scenes from the museum's model railroad.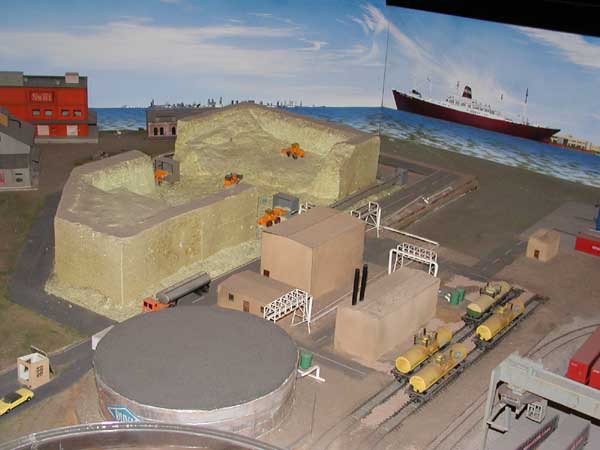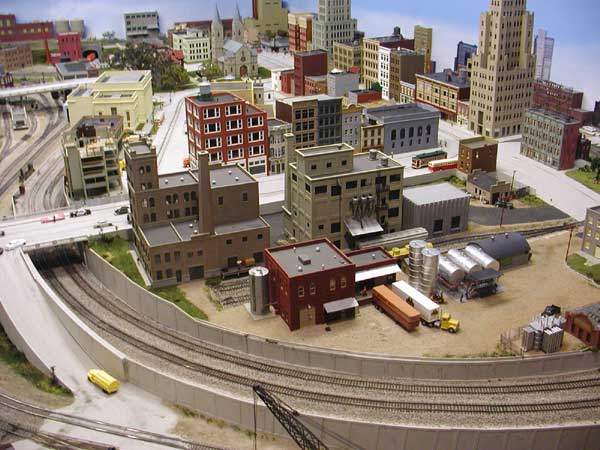 Above: A former SP Budd RDC. This car operated on the West Coast.
Below: A former SP EMD F-unit. This locomotive saw service on the Texas Ltd. excursion train
between Houston and Galveston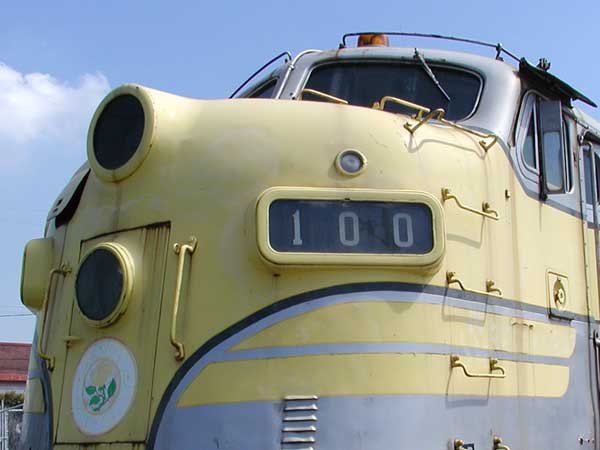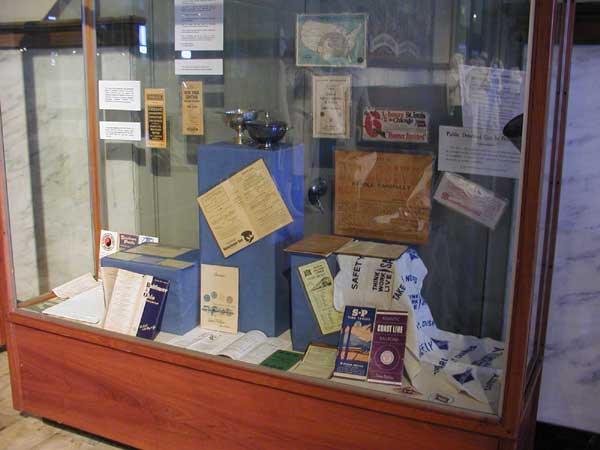 Above: One of the museum's many displays.
Below: The former station waiting room.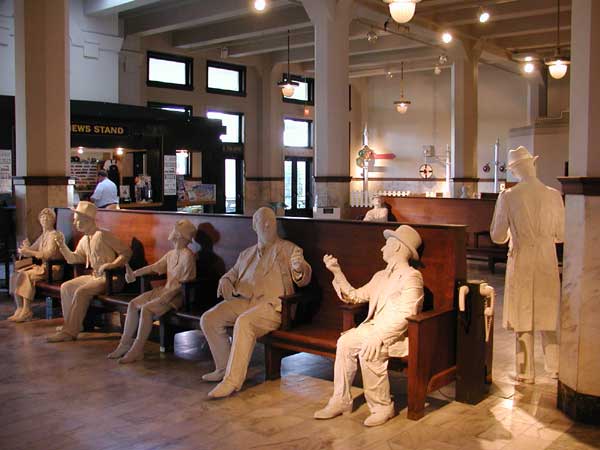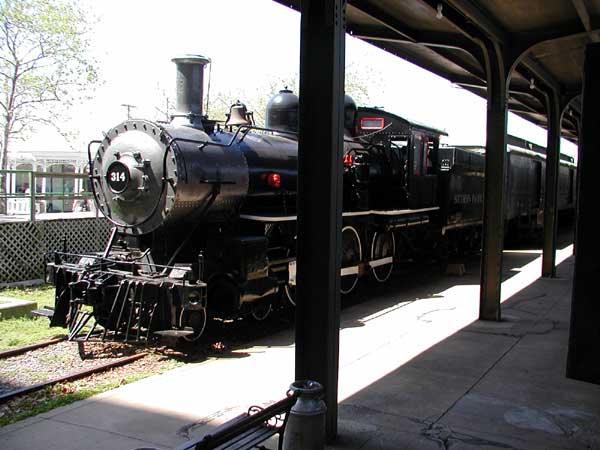 Above: An SP 4-6-0.
Below: View of the museum grounds.