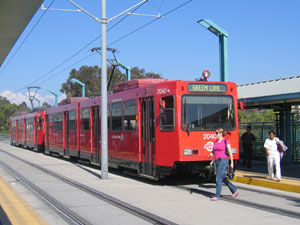 Above and left: Light rail, San Diego style. This station was
just a block away from the convention hotel. The passengers
crossing behind the cars are not breaking the rules; this was the
only way to access the outbound platform. Apparently they
have fewer issues with pedestrians at light rail stations in San
Diego than we do in Houston.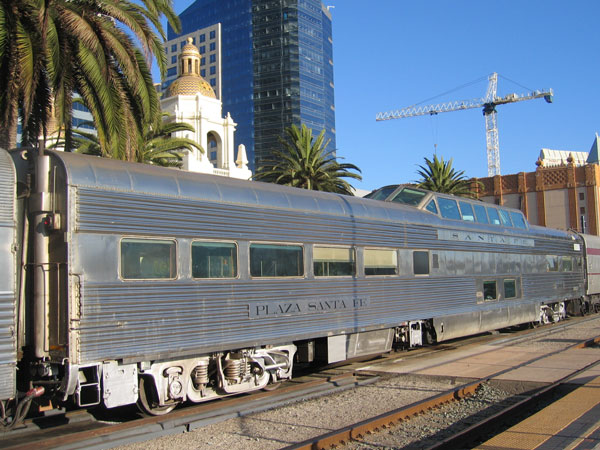 Above: A former Super Chief Turquoise Room dome lounge at San Diego. Several private cars were at the depot being readied for a dinner excursion.
Below: Another of the private cars, this one formerly a California Zephyr dome.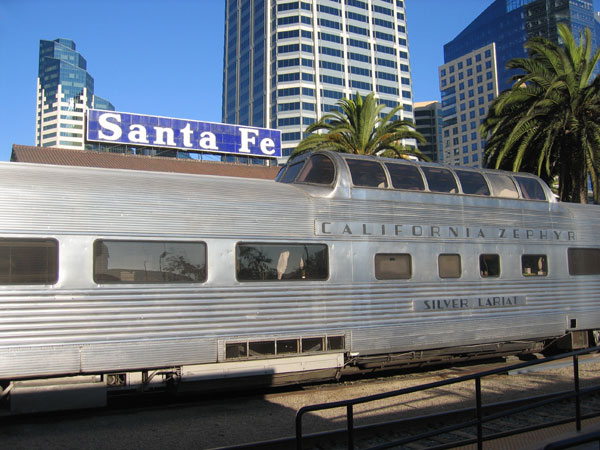 Below: Another view of the San Diego depot. The light rail stops here.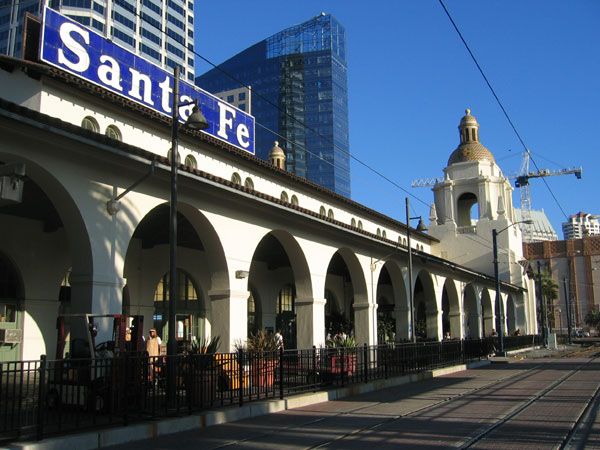 Click here
to return to the convention index page.