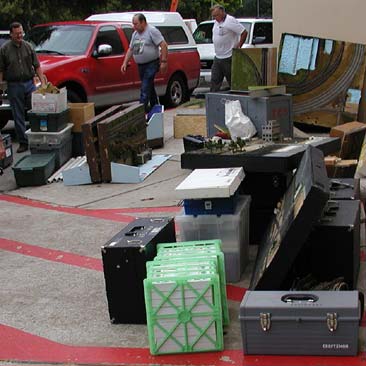 Above - It takes a lot of stuff to set up a convention-size NTRAK layout!
Below - The space we had to fill.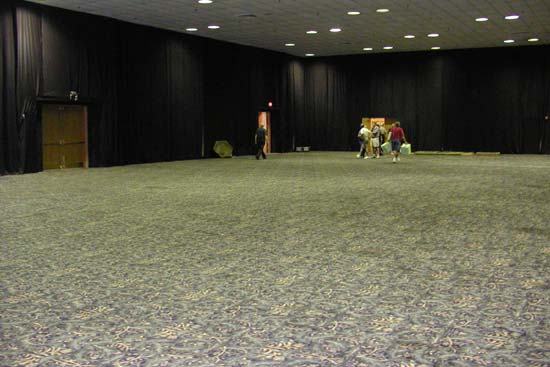 Below - here we are filling it!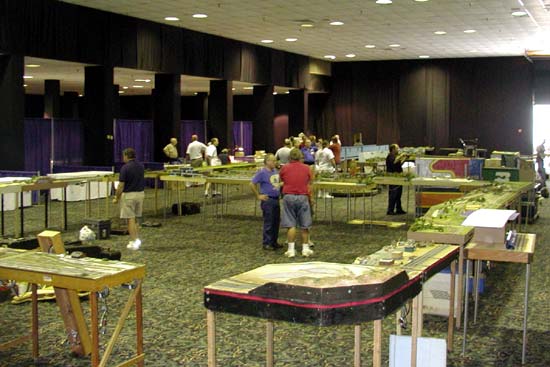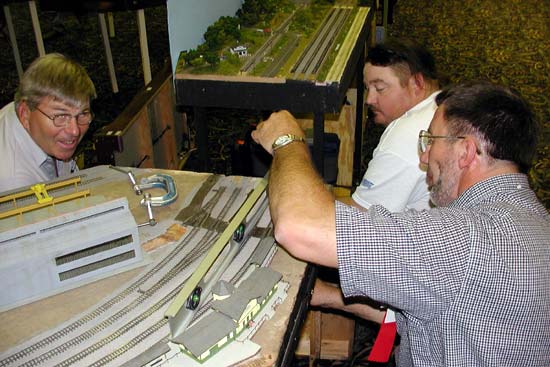 Above - You can't say these guys aren't on the level.
Below - The official special-run convention cars debut on the NTRAK layout.
Below - More convention layout scenes.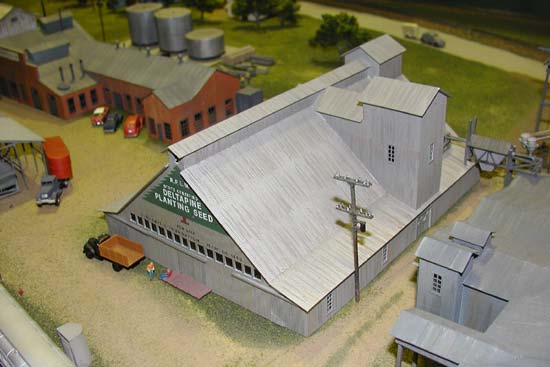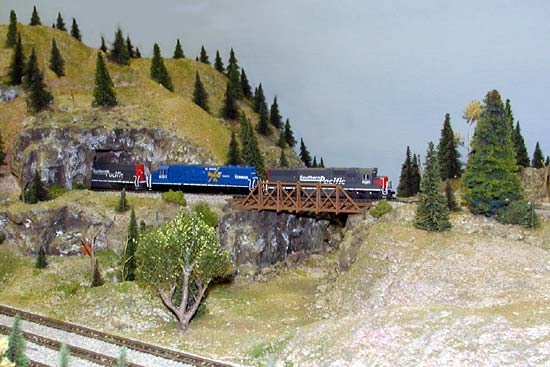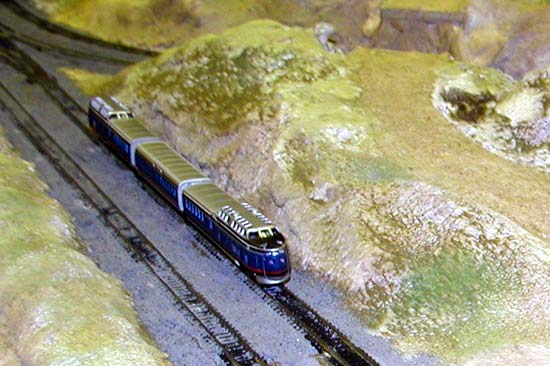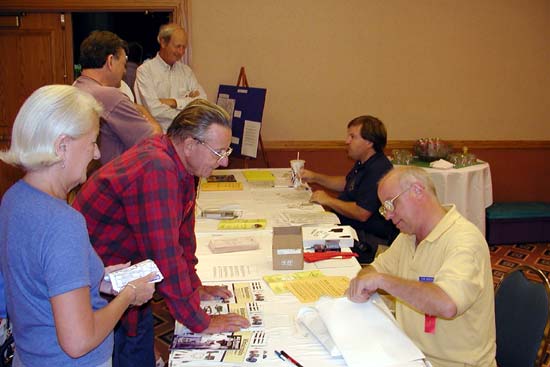 Above - Conventioneers came from Europe, Asia, Canada and all parts of the U.S.
Below - Volunteers make things happen.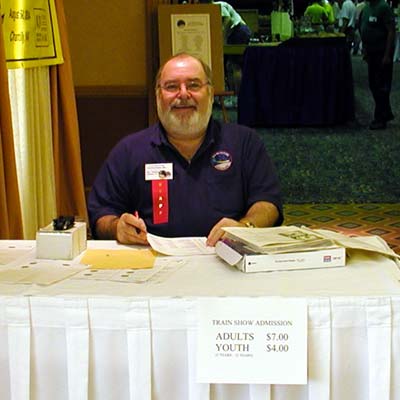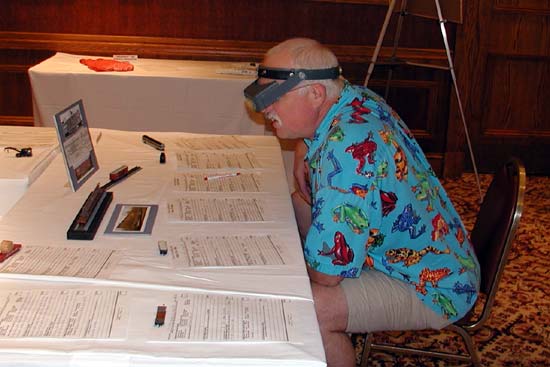 Above and below - Judging N-scale requires a willingness to get close to the subject.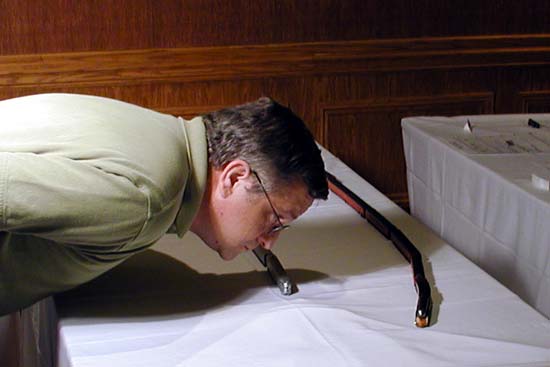 Above - Jim Kelly entertains the banquet crowd with tales of his days at Model Railroader magazine.
Below - Houston N'Crowd "old timers" gather for a reunion photo.
Below - Auctioneers run a lively event after the banquet.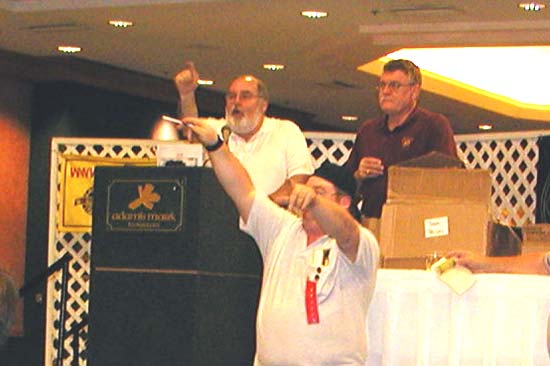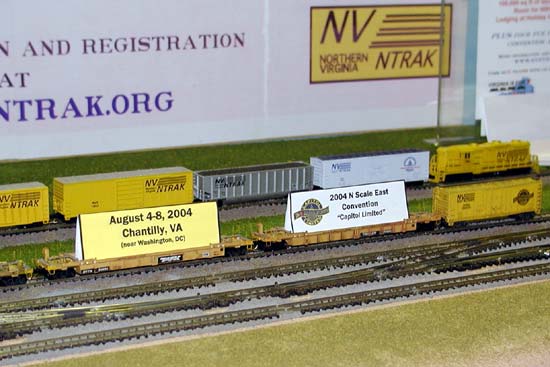 North Virginia NTRAK promoted their 2004 gathering in Houston.
Photos above by Ted Davis
Photos below by Tom Marsh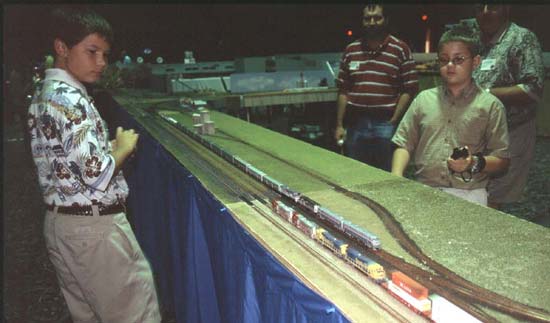 Highball!
Below - Some of the contest entries.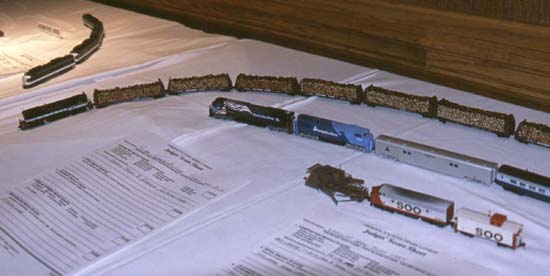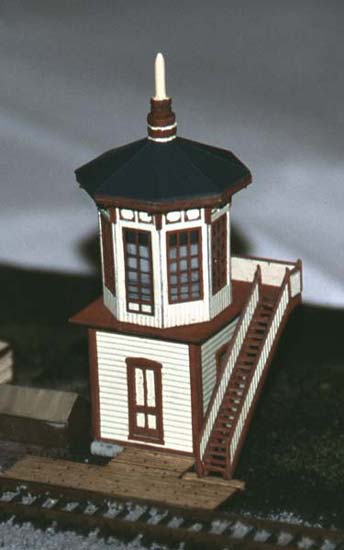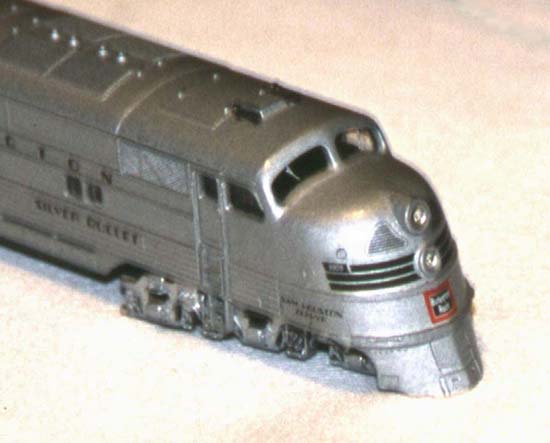 Below - Scenes from the N-Trak Layout.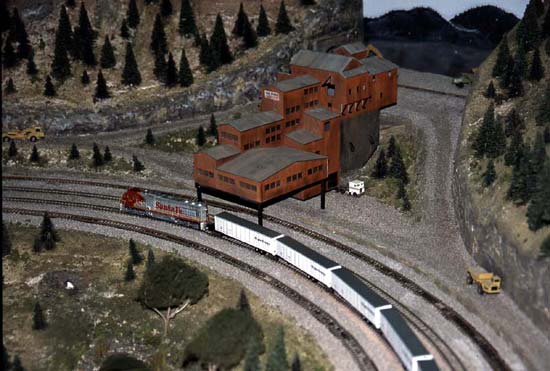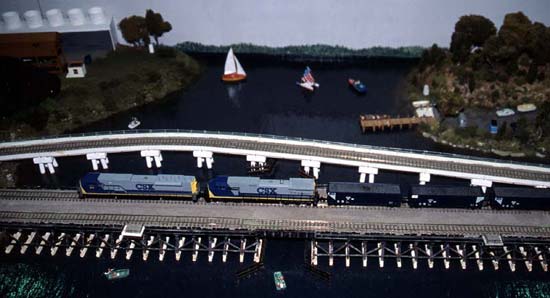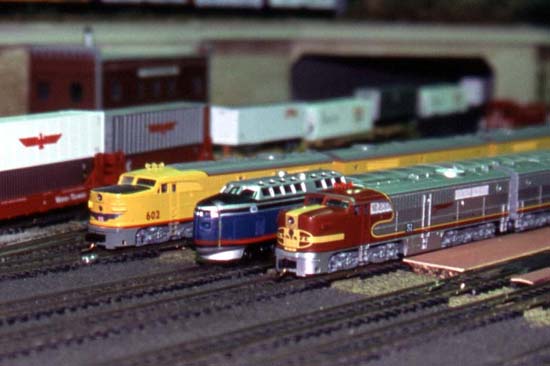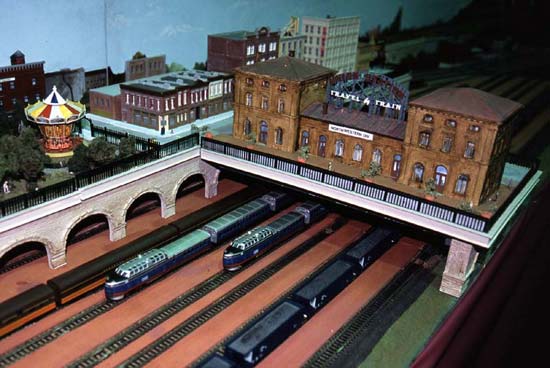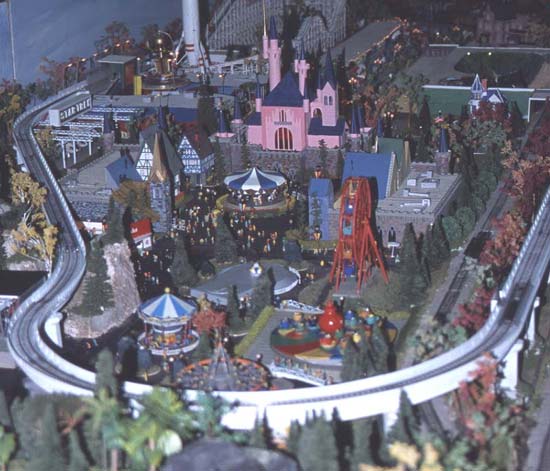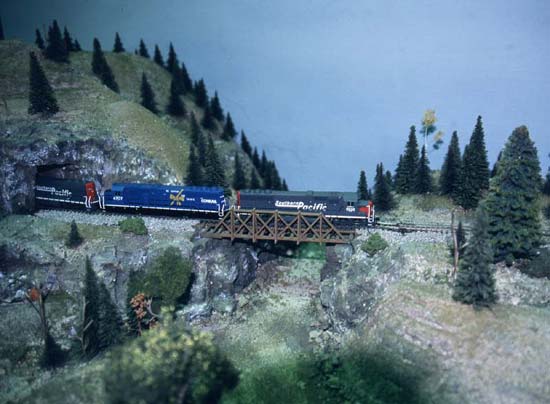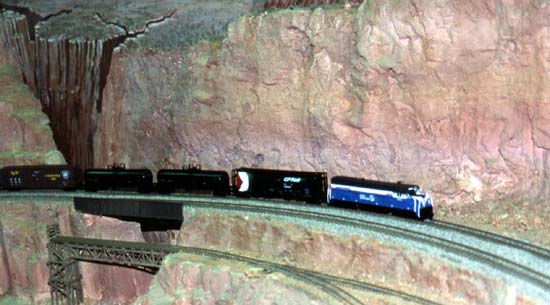 Thanks to everyone who participated in the 2003 event!