Houston N'Crowd members were invited to visit Steve Redd's layout during our visit to Rosenberg on Jan. 23, 2010.
We also toured the Rosenberg Railroad Museum.
Click here
for photos from the museum visit.

Steve has provided photos of this and another project. Click here and here for more of Steve's work.

Photos by Tom Marsh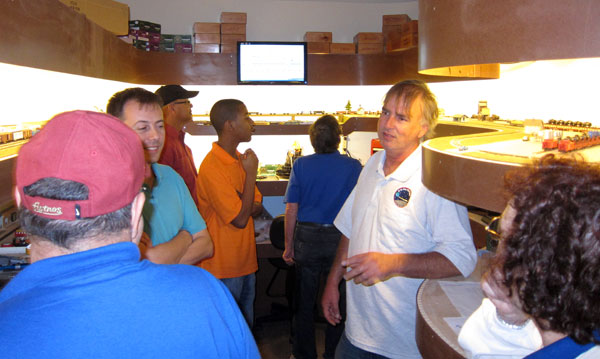 Above, Steve Redd (in white shirt) tells the gang about his railroad, which is equipped with an advance computer control system.
Take the tour with us in the photos below!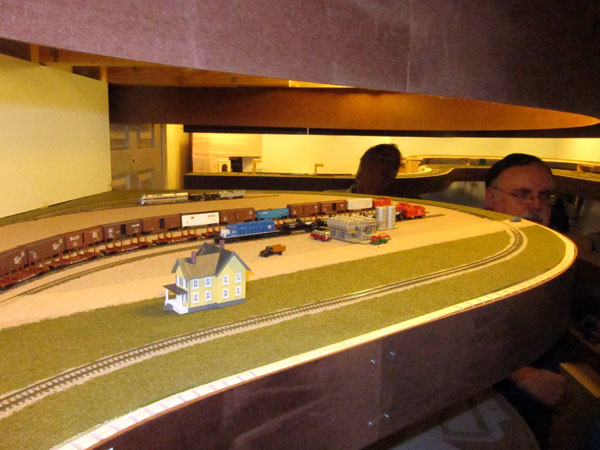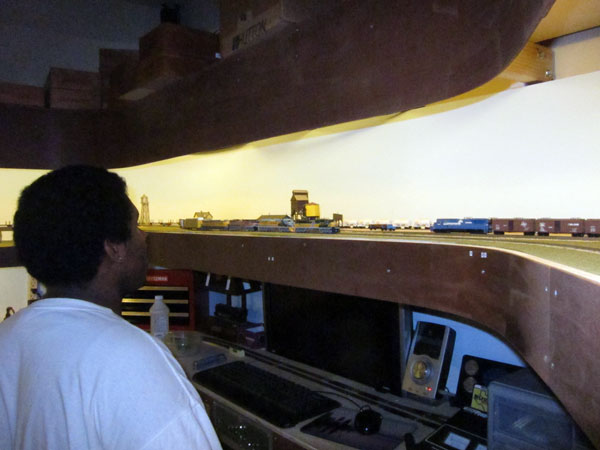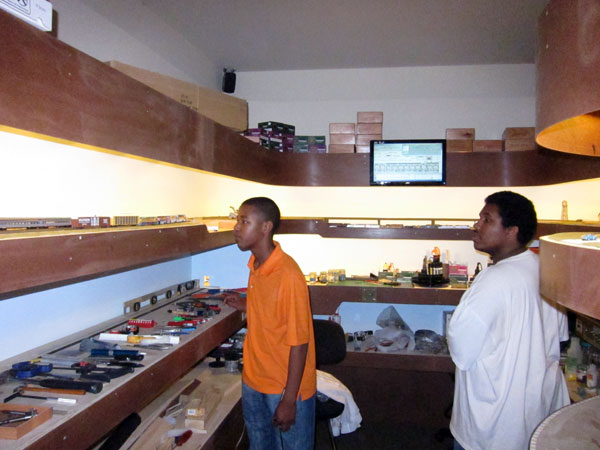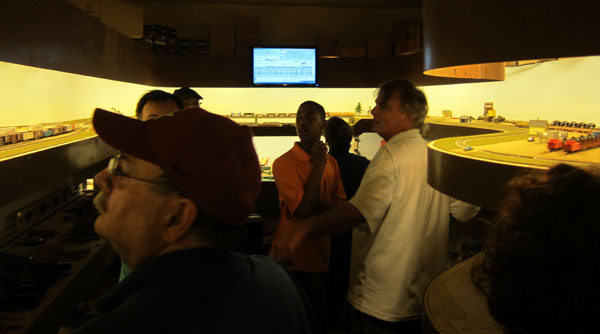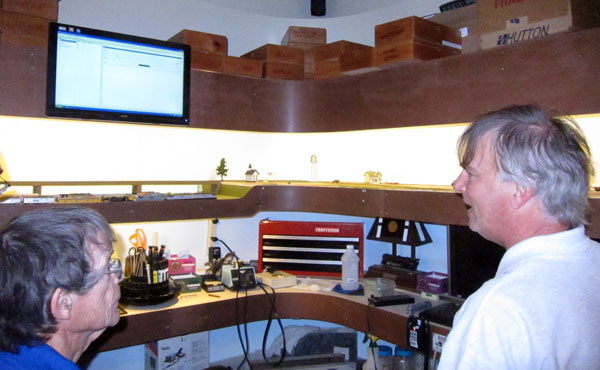 Thanks for the tour, Steve!