January/February/March 2006
The layout space is upstairs at Papa Ben's Train Place.
You are invited to stop by and check our progress: The layout room will be open most Saturdays.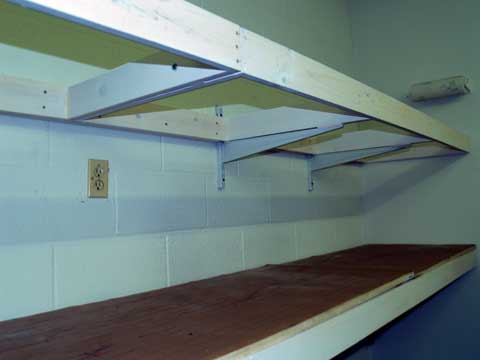 Above: Detail of the upper level supports on the west wall of the main layout room. (January 2006)

Below: An off-site work session: Cutting helix parts at Gordon's house. (January 2006)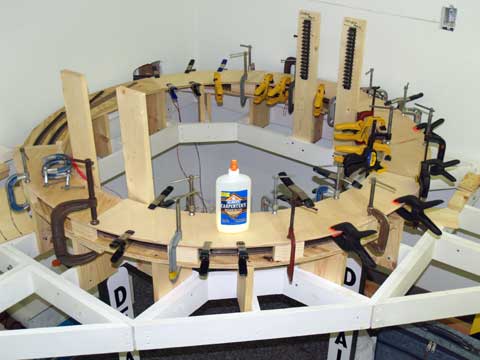 Above: Work begins on the first of two helixes.

Photos above by Ted Davis and Sven Engdorf.

Photos below by Ted Davis, all taken Feb. 12, 2006.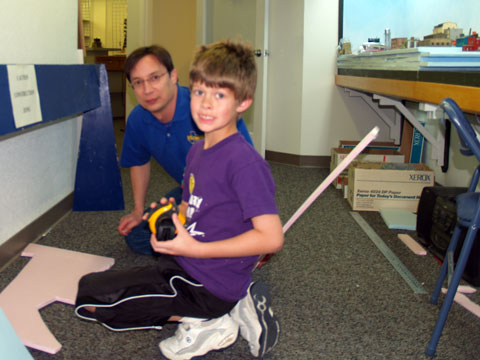 The Construction Zone is open to members of all ages!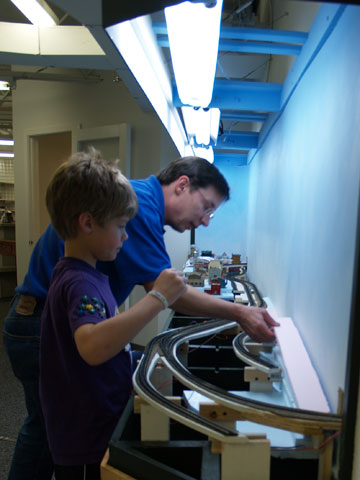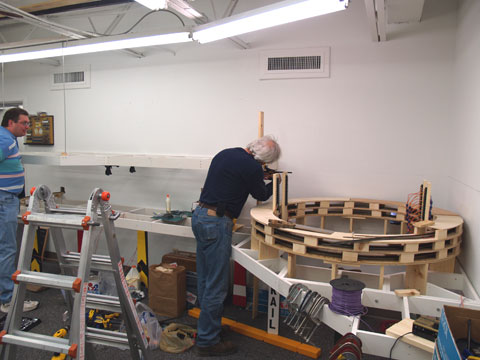 Above and below: Upper deck benchwork is taking shape, also note the progress on the first helix!



< Previous | Index | Next >