October/November/December 2005
The layout space is upstairs at Papa Ben's Train Place.
You are invited to stop by and check our progress: The layout room will be open most Saturdays.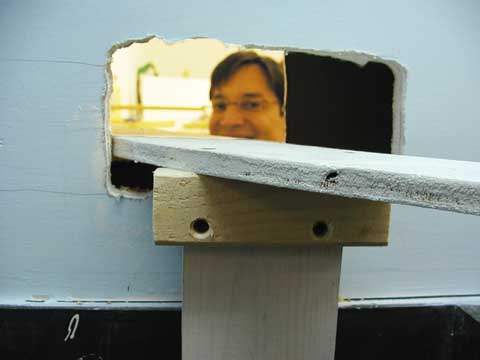 Above: Ready for track! (October 2005)

Below: Getting the railroad ready to operate on a temporary loop for the National Model Railroad Month open house. (October 2005)

Above and below: A test train winds its way through the Pushpin Forest.

Photos above by Ted Davis.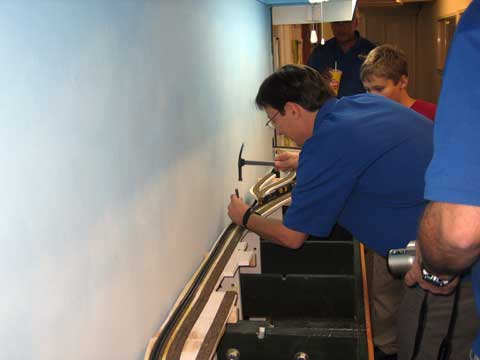 Above: Driving a ceremonial Gold Spike during the open house to mark the first public running on the new Bayou City & Gulf. Photo by Tom Marsh. (November 2005)

Below: Work continues in the main layout room. Three photos below by Ted Davis.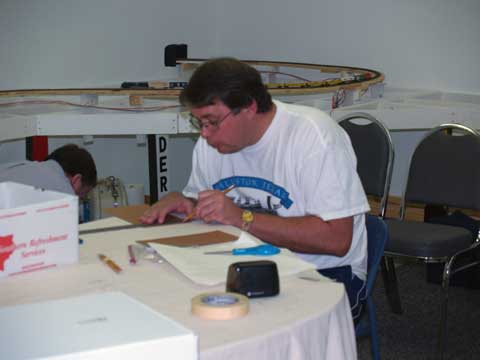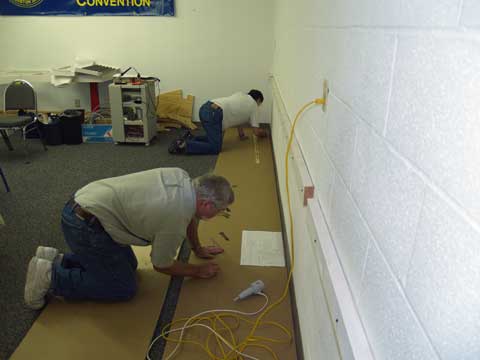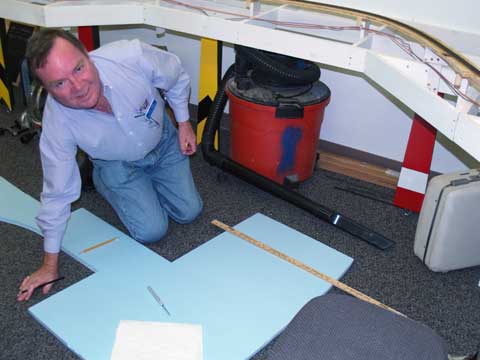 < Previous | Index | Next >