Above: Test fitting the station in "Bennet, Texas" - this will be in the hallway and visible to the public at all times.
Three below: Preparing the railroad in the public hallway. The goal is to have scenery substantially complete and trains running in this section for the 2006 National Model Railroad Month Layout Tours, sponsored by the San Jacinto Model Railroad Club.
Click here for more info on the tours.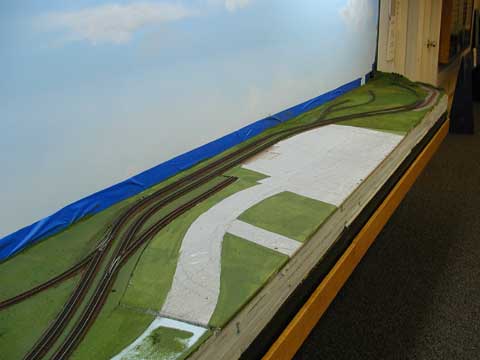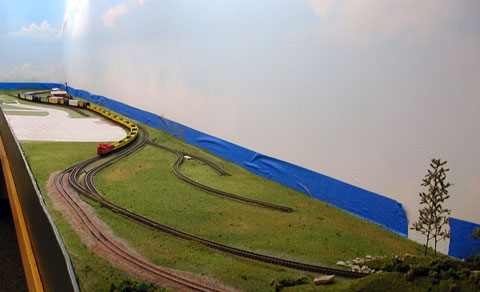 All photos above taken by Ted Davis - thanks again, Ted!