January/February/March 2009

Construction has started on the new BC&G at the new Papa Ben's!
Visit us at 4007-E Bellaire Blvd., Houston.
The layout room is open most Saturdays from 11 a.m. to 2 p.m.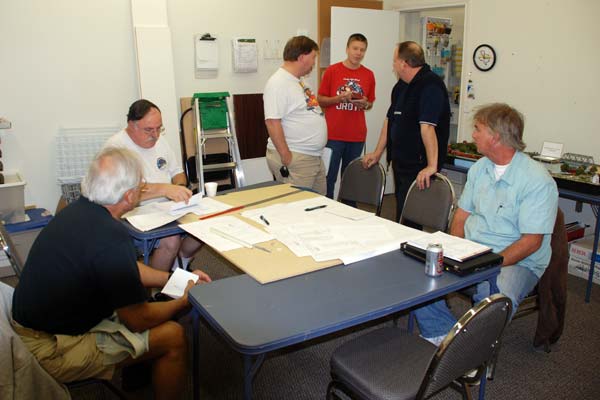 Above and below: Jan. 10, 2009, layout planning meeting in the new layout room.
Work on the new BC&G will start in earnest soon!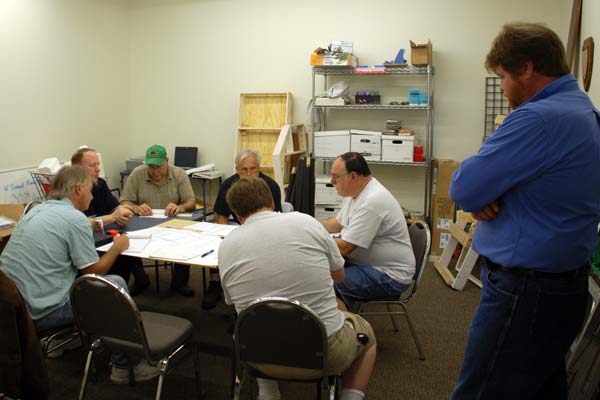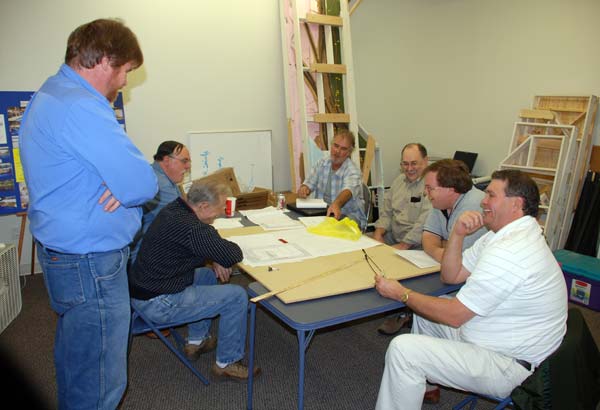 Above: Well, we may have to have some more planning meetings. This one was on Jan. 14.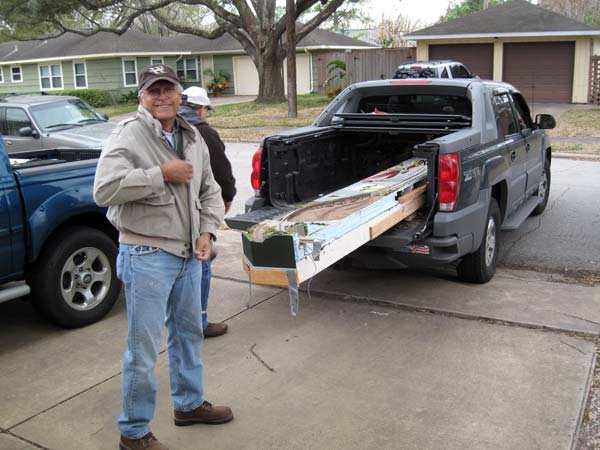 Above: Enough meetings, time for action: Bennett is on the move again on Jan. 24,
destination the new Papa Ben's!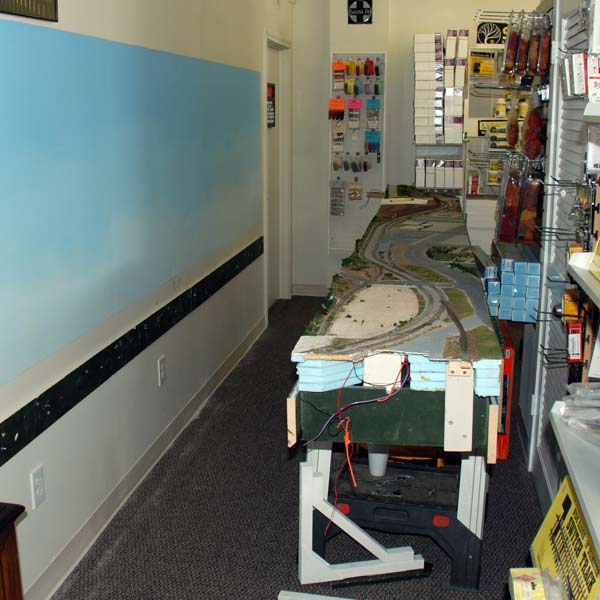 Above: Preparing Bennett for installation at the new location.




Above: Early February sees new skies taking shape in the main layout room - Skymaster Terry at work again!

Below: President Doctor Marty working the stud-finder.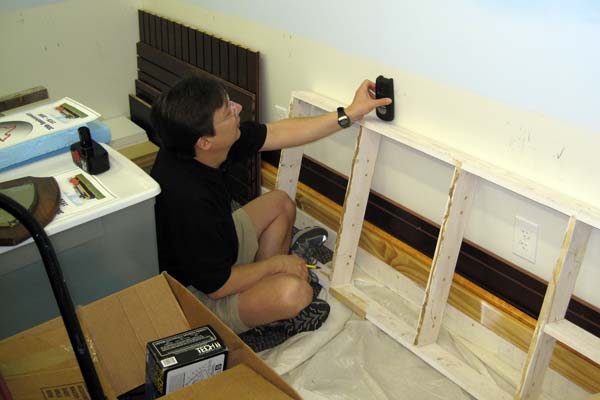 Above: N'Crowd meeting Feb. 18 at the new Papa Ben's. Layout work is under discussion this evening.

Below: President Marty Geisecke, shortly before making a career move to Dallas, accepts the Golden Spike Award in recognition of his efforts on the N'Crowd's behalf.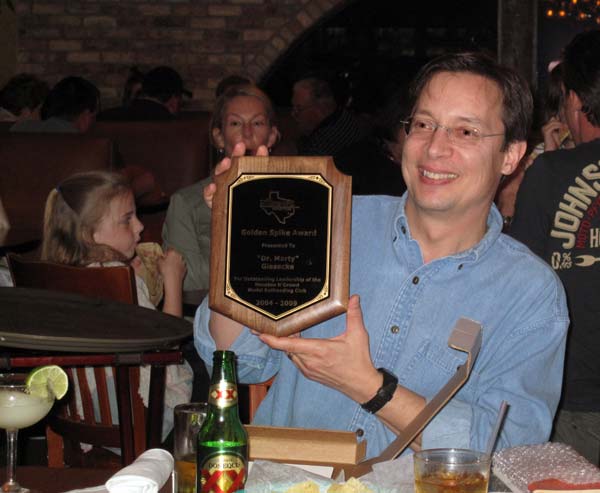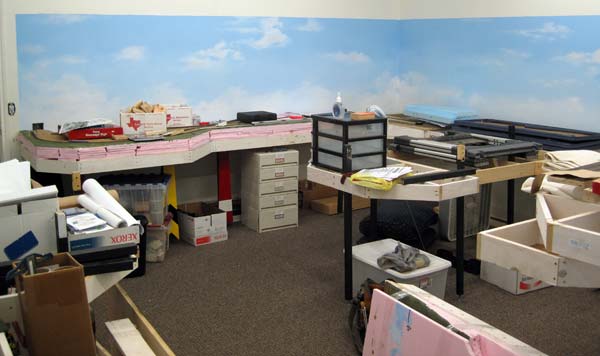 Above: The BC&G takes shape in mid-March.

Below: Bennett in place, March 28. Ted and Terry making progress.