July/August/September 2009

Construction is well under way on the new BC&G at the new Papa Ben's!
Visit us at 4007-E Bellaire Blvd., Houston.
The layout room is open most Saturdays from 11 a.m. to 2 p.m.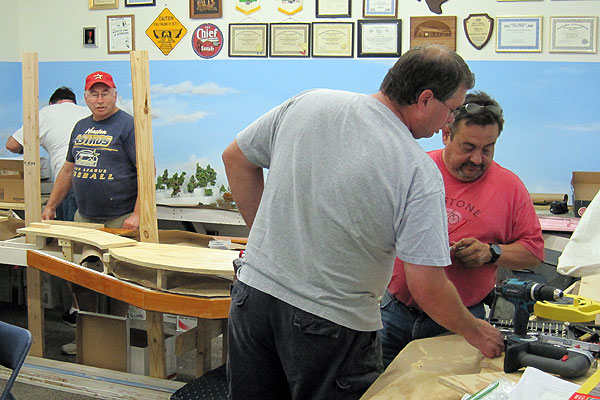 Above and two below: Construction continues in early July.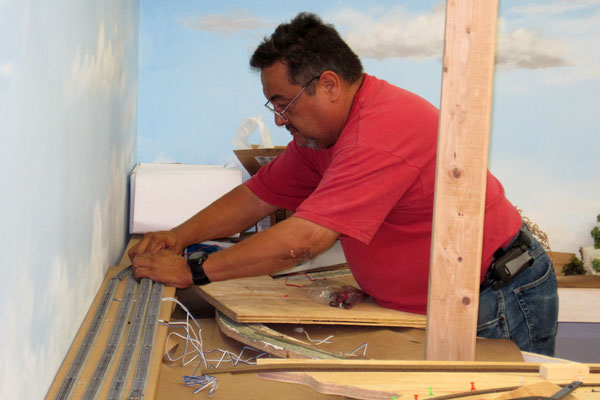 Above, Joe Kingsberry donated these super-detailed cabooses to the BC&G in July.




Above and below: August brings more of the same, as we prepare the BC&G for a BIG EVENT.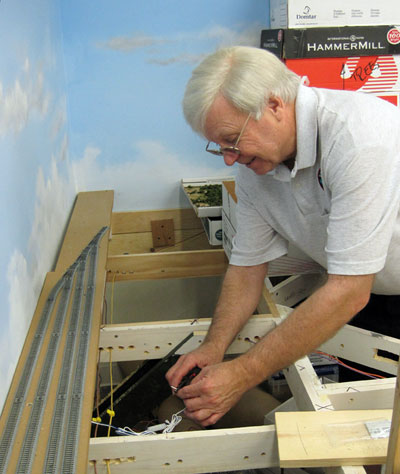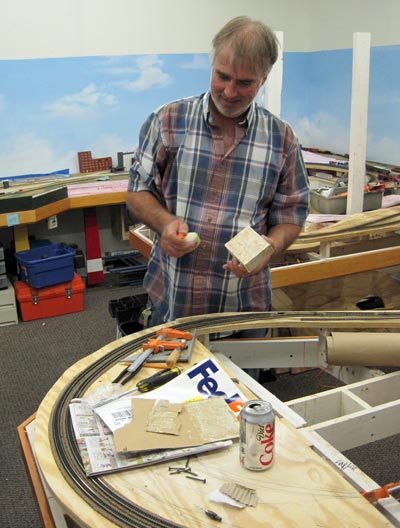 Above: Track work reaches the second peninsula in August.
Below: Scenery for the brewery complex.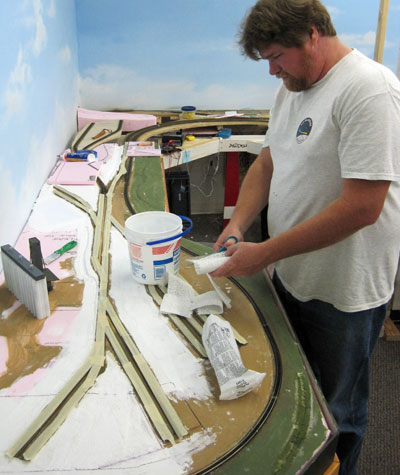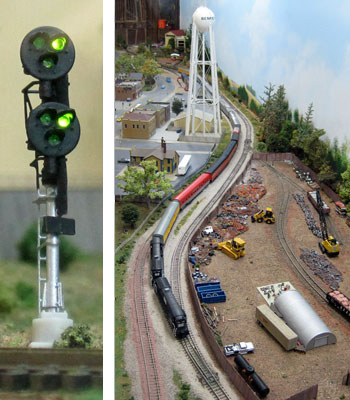 Above: Green board for the first official run on the new BC&G!
Passenger Extra 4025 West glides through Bennett after the August 19 membership meeting.

Click on the newsletter cover at left for the full story.
Click on the video screen at right to download a video of the train passing the depot at Bennett.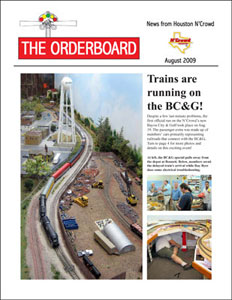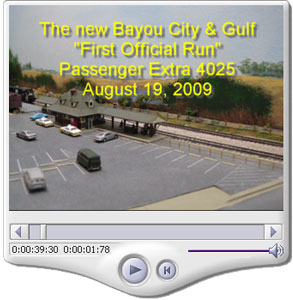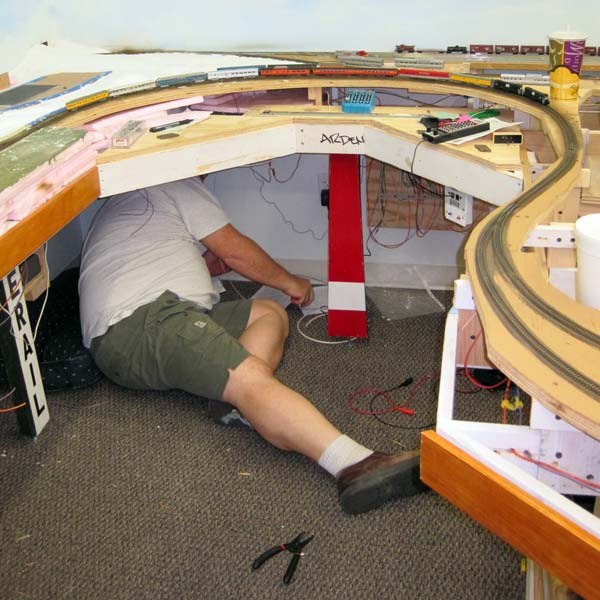 Above: Ray Byer deals with some last-minute electrical issues just before the first run.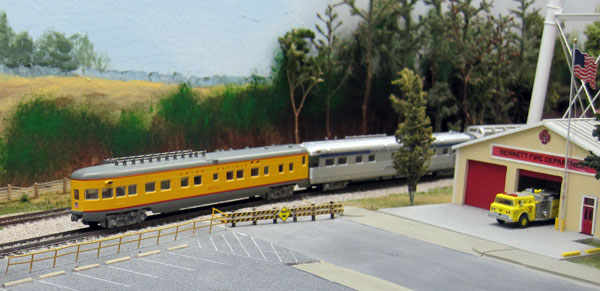 Above: The westbound train passes the Bennett Fire Department headquarters station.
Below: The return eastbound run passes through Bennett.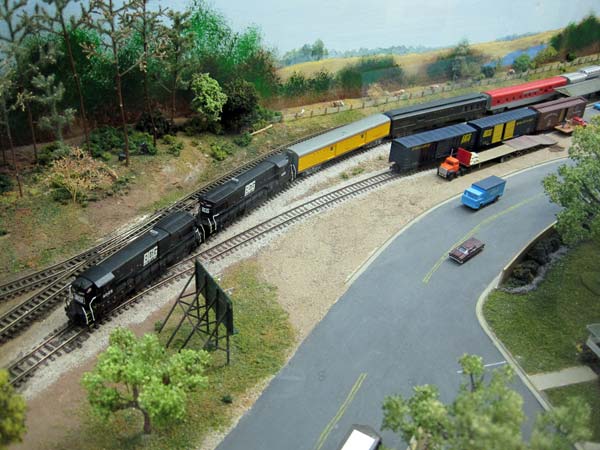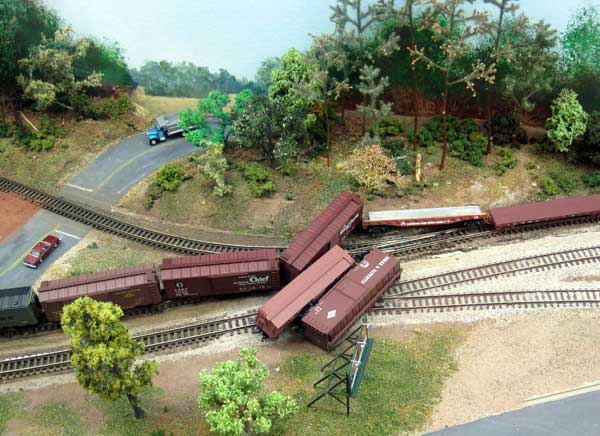 Above: Derailment at Bennett! Fortunately, this did not affect the first run passenger special.

Below: Late September saw even more progress on the BC&G!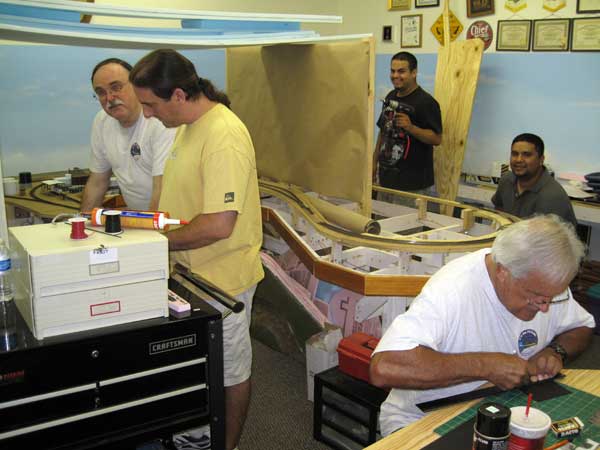 Above: More mainline trackage.

Below: Steve Redd tackles some wiring.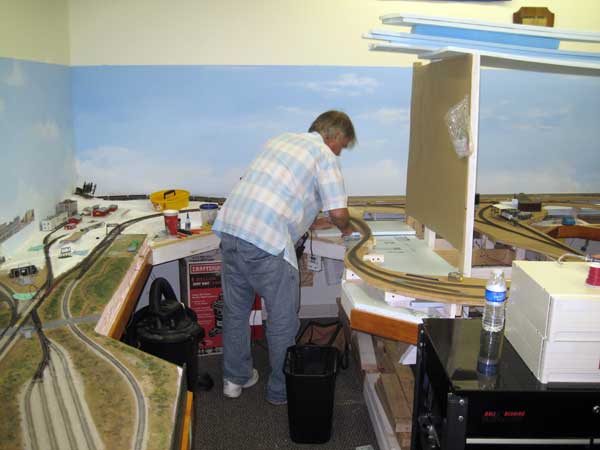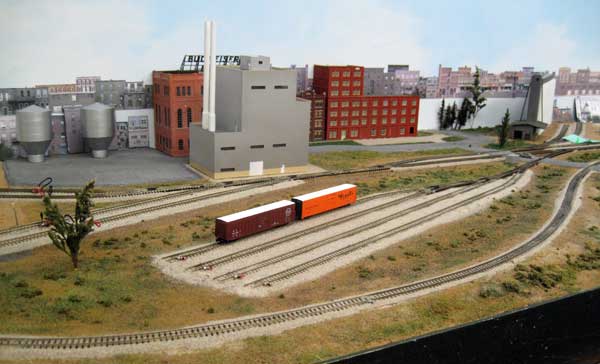 Above: The brewery takes shape.