October/November/December 2011

Construction continues on the Bayou City & Gulf at Papa Ben's Train Place!
Visit us at 4007-E Bellaire Blvd., Houston.
The layout room is open most Saturdays from 11 a.m. to 2 p.m.
Operating sessions take place monthly - join the fun!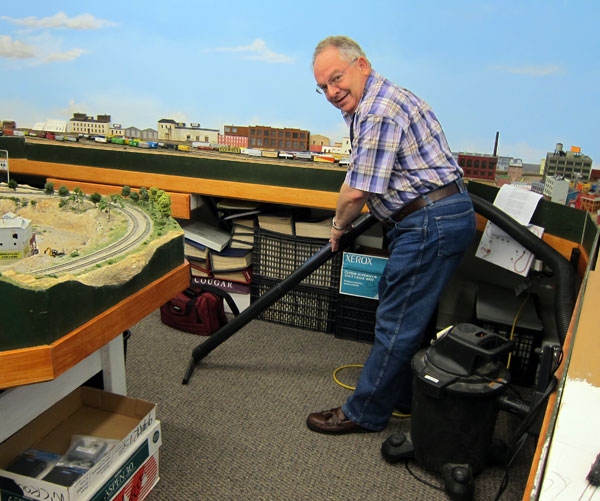 Model railroading can be messy, so we started October with some tidying up!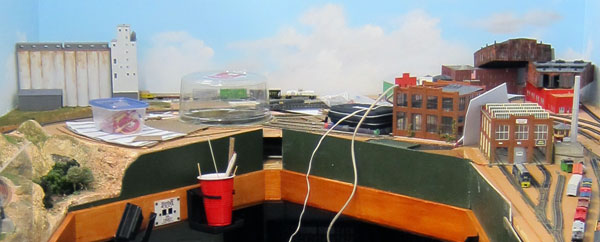 Something's up at the engine facility - things are looking a little different.

Below, by early December even more changes are evident as Richard Bartlett's scratchbuilt roundhouse takes shape.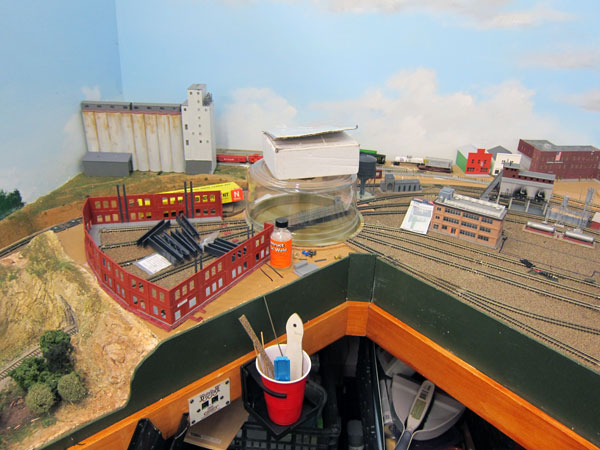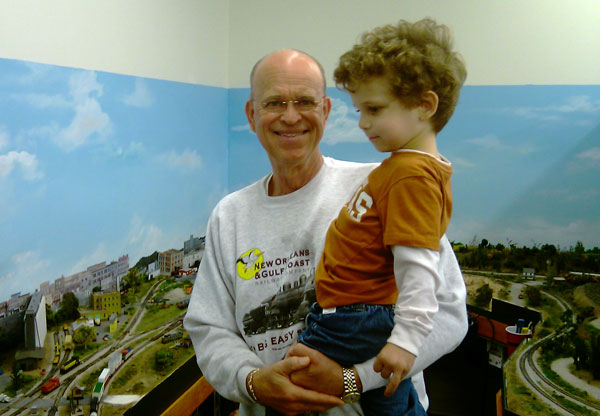 Above and below, visitors to the 2011 BC&G open house in early December enjoy the view.
The open house is scheduled in conjuction with San Jacinto Model Railroad Club's annual
fall home layout tours.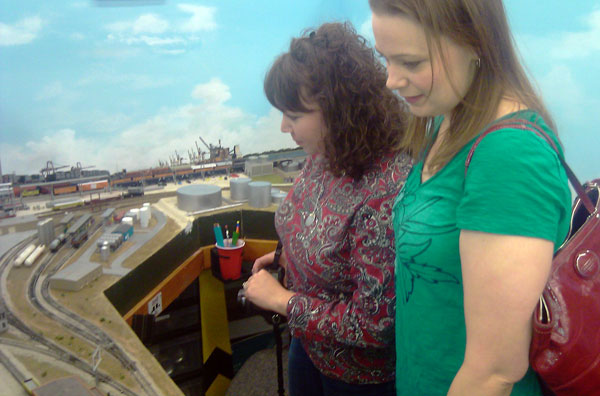 Also in December, the BC&G hosted a group of scouts working on a railroad merit badge project.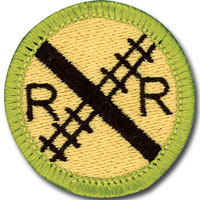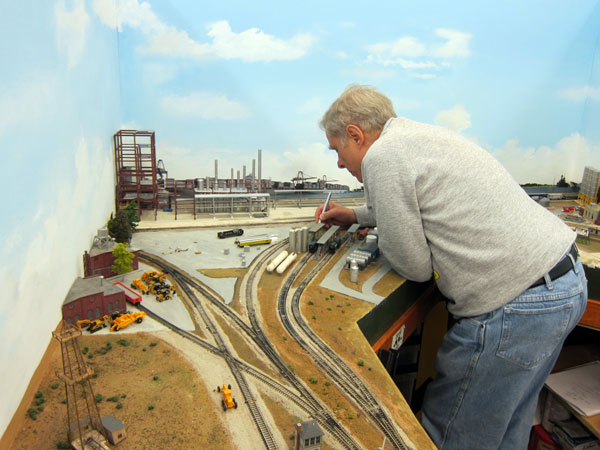 Tom Wayburn continues work on the Peak Oil Refinery area.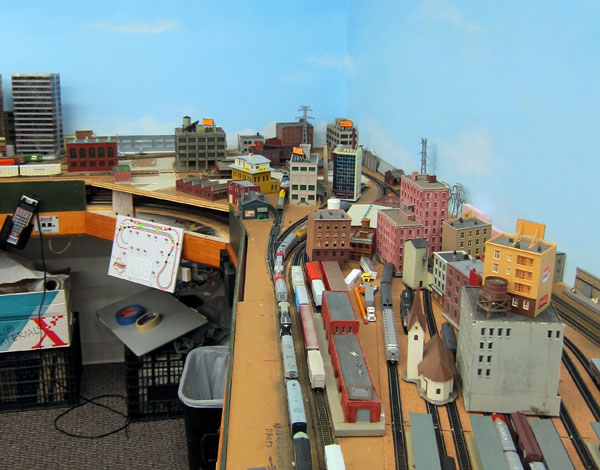 Meanwhile, it's nothing but structure chaos at the Union Station yard throat.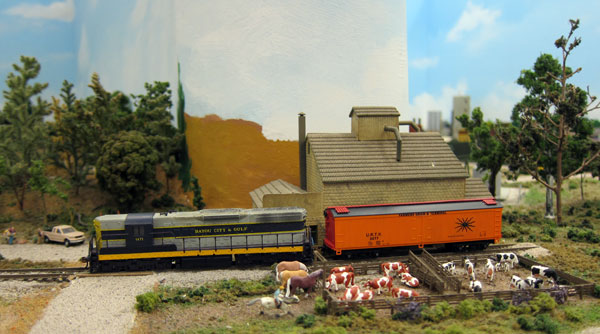 However, operations continue on other parts of the layout.




Some work, some talk...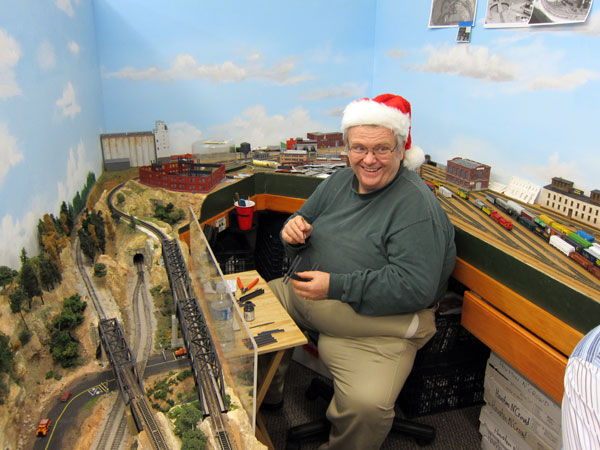 A week before Christmas and Richard's roundhouse project continues to move ahead.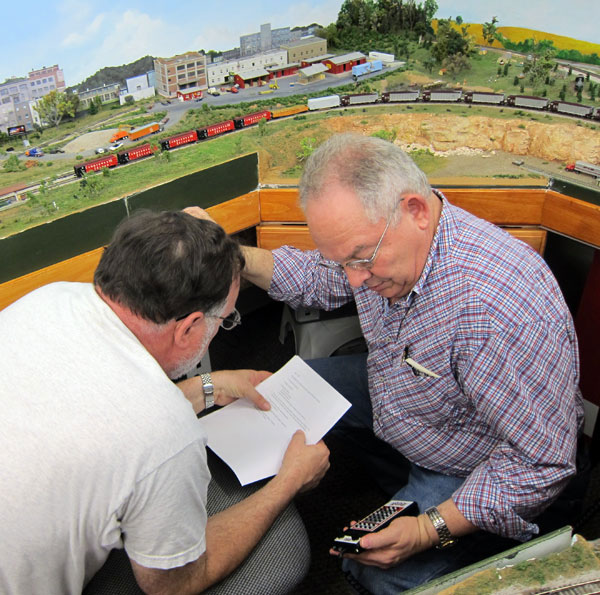 What are these guys doing??? For a hint, see below!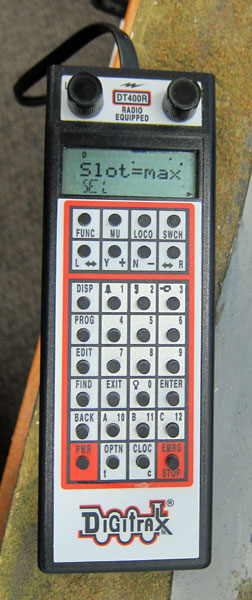 Uh-oh! Gordon will not be happy!




Above and below, Christmas Eve and more progress is evident on the engine service facility.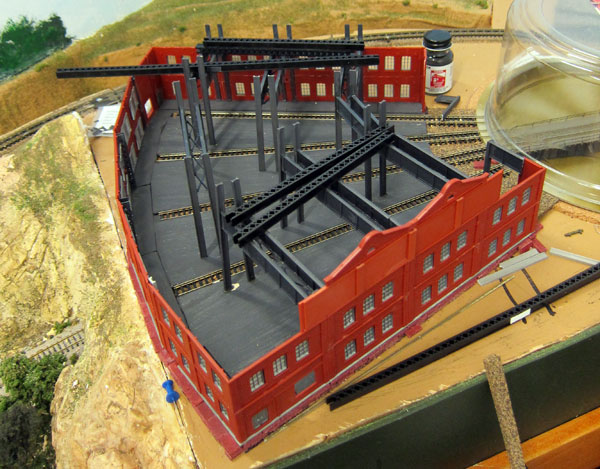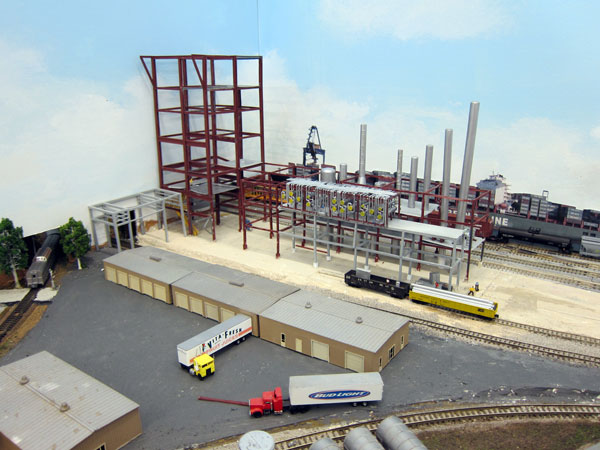 The refinery construction continues as well.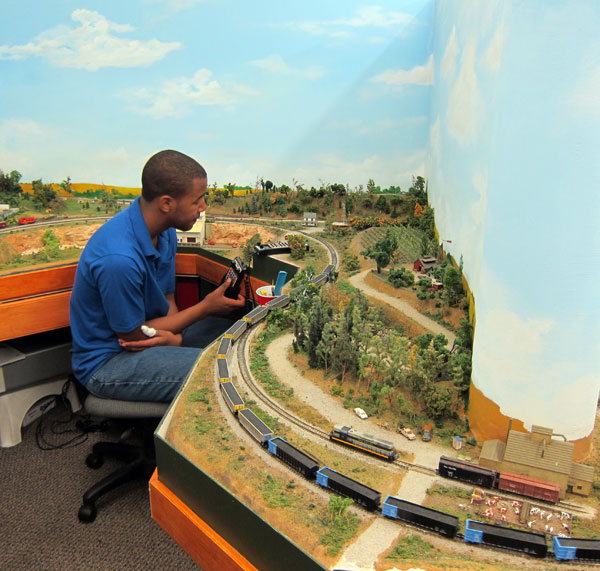 Above, Vincent Walker is at the throttle for a New Year's Eve coal train run, while below,
Harvey Stalarow and Layout Master Charlie Aselin survey progress around Union Station.




That's all for this quarter: Houston N'Crowd wishes you a safe, happy and prosperous New Year in 2012!