July/August/September 2011

Construction continues on the Bayou City & Gulf at Papa Ben's Train Place!
Visit us at 4007-E Bellaire Blvd., Houston.
The layout room is open most Saturdays from 11 a.m. to 2 p.m.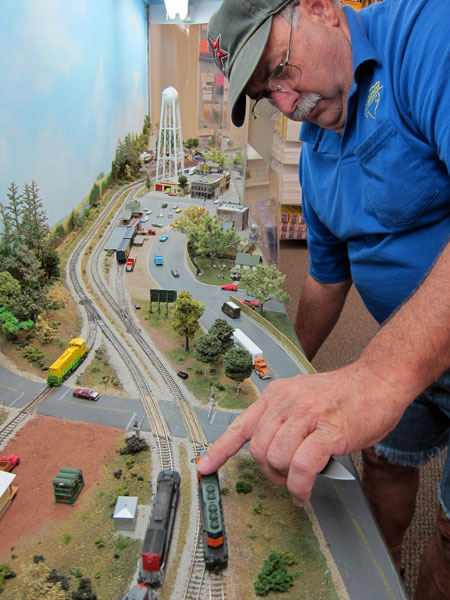 Above, July found Layout Master Charlie Aselin undertaking some locomotive and track checks.

Below, July also saw Gordon Bliss and Eddie Aycock directing the first BC&G operating session!




Above, Steve Lancaster works Bayou City Yard.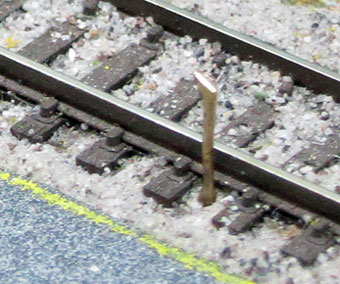 Above and below: Here's the big story from July - Gordon Bliss drives the gold spike, commemorating
the completion of the BC&G mainline!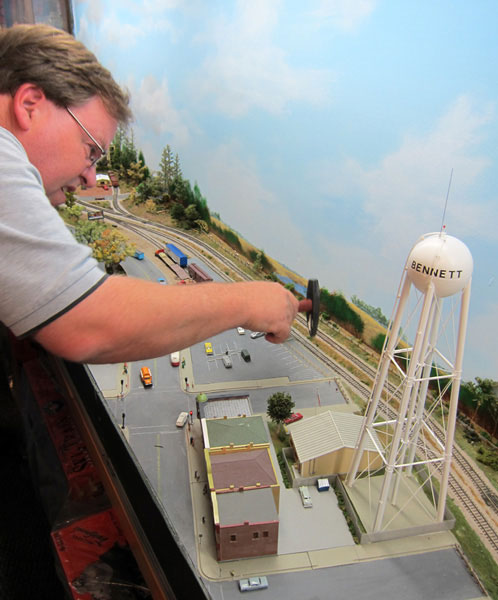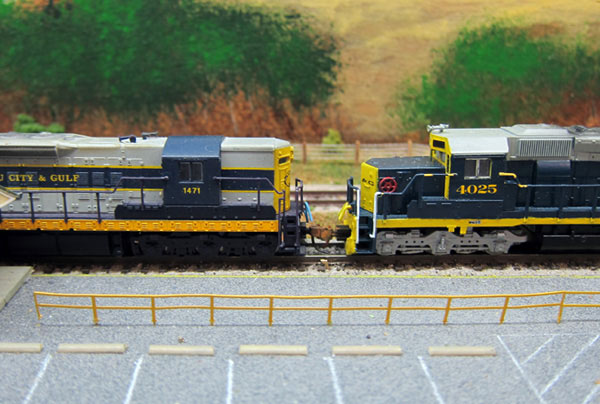 Moments later, above, BC&G No. 1471 and No. 4025 couple up above the newly-driven gold spike.
The real gold spike was donated by "Doc" Moore.




Above, completion of the mainline does not mean the end of work!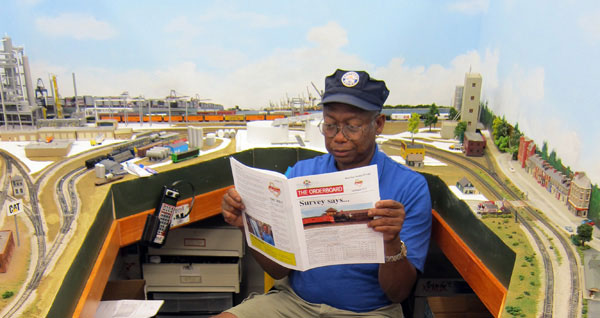 Or does it?




Above, the refinery and tank farm take shape.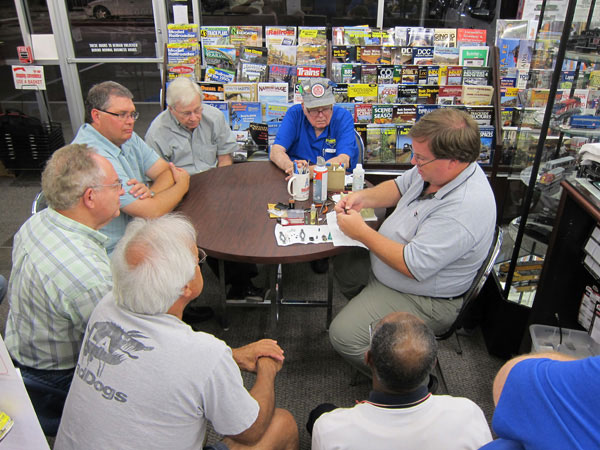 Above, a locomotive tune-up clinic conducted by Gordon at the August N'Crowd meeting.

Based on the mess on the ground below, maybe the clinic should have been on trackwork!




Above, as we said, work continues.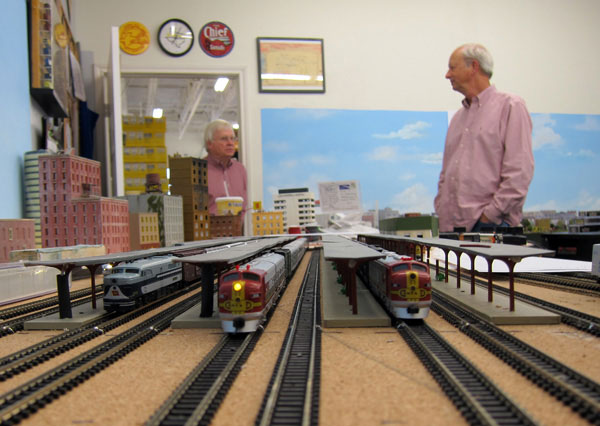 But all work and no play makes the BC&G gang dull boys, so operating sessions are now scheduled monthly!

Above and three below, action on the BC&G during the August operating session.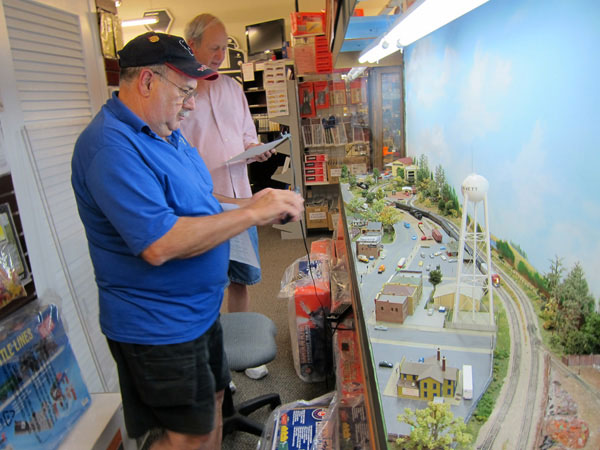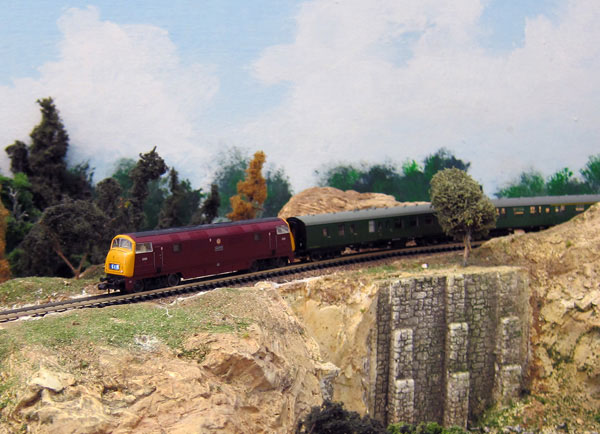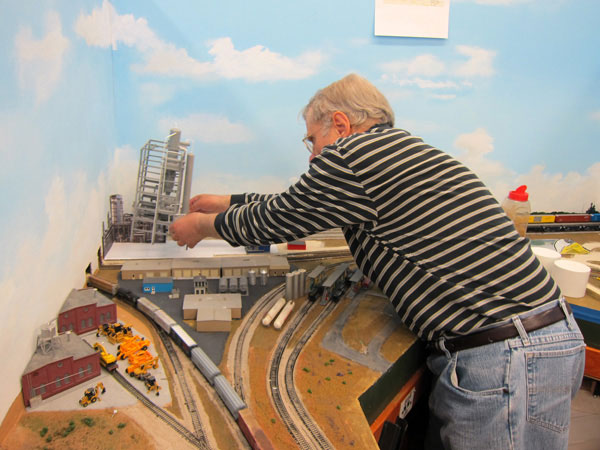 Did we mention that work continues?




Above, Steve discusses the reconstruction of Loren Neufeld's decades-old model of Houston Union Station.

Check back in January 2012 for the next BC&G quarterly update!