April/May/June 2012

Construction continues on the Bayou City & Gulf at Papa Ben's Train Place!
Visit us at 4007-E Bellaire Blvd., Houston.
The layout room is open most Saturdays from 11 a.m. to 2 p.m.
Operating sessions take place monthly - join the fun!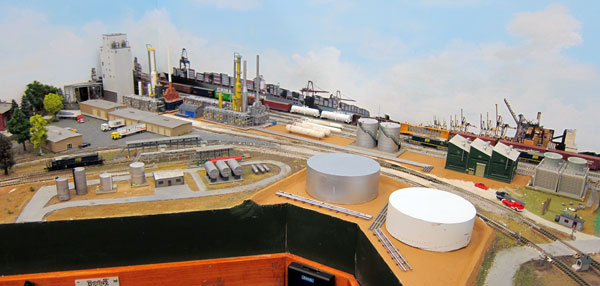 Above, April brings more work on the refinery and belo, on the BC&G roundhouse.




Above, the BC&G roundhouse nears completion.

Below, the angle not seen without some special effort.




Above and below, the lack of scenery has not slowed operations at Houston Union Station!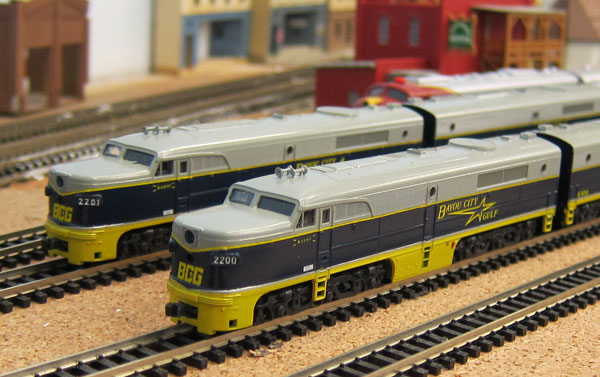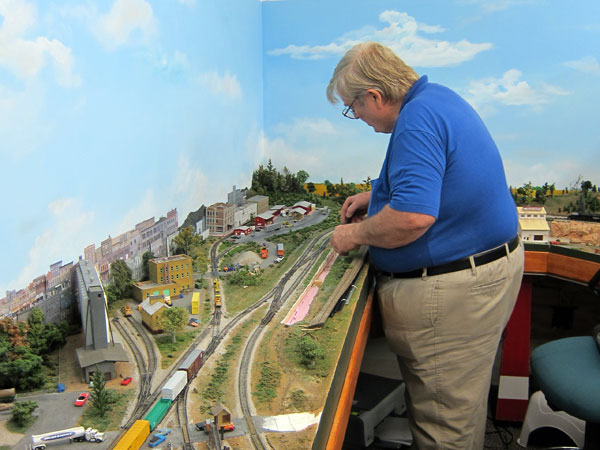 Above and below, it's May and the track gang is building a new passing siding at Austin.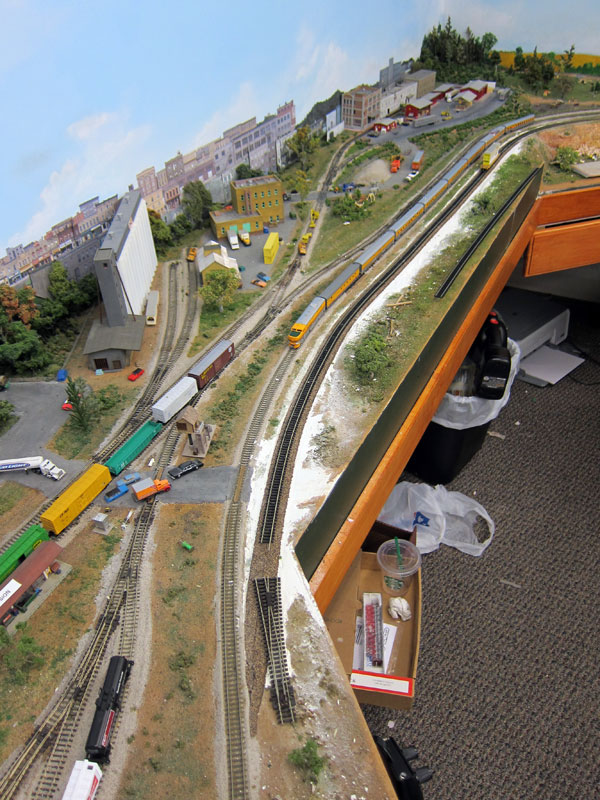 Above, work also continued on the roundhouse, with exterior lighing now in place.




Above, June and the weather is heating up, and so is the action on the BC&G!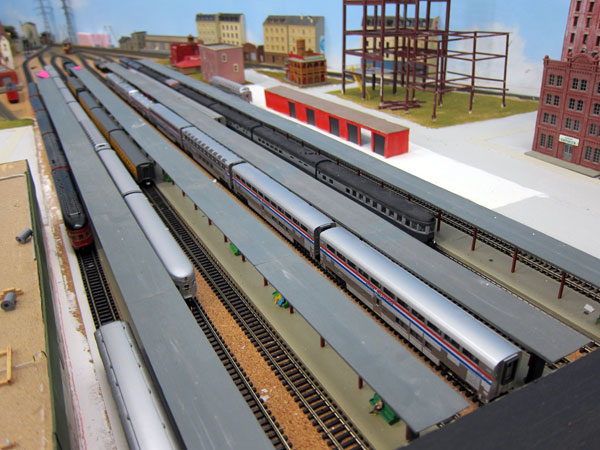 Above, the view from the roof of Houston Union Station.

Below, one of the BC&G's new full dome lounge cars.





Above, June also saw Richard Bartlett start on weathering the BC&G roundhouse.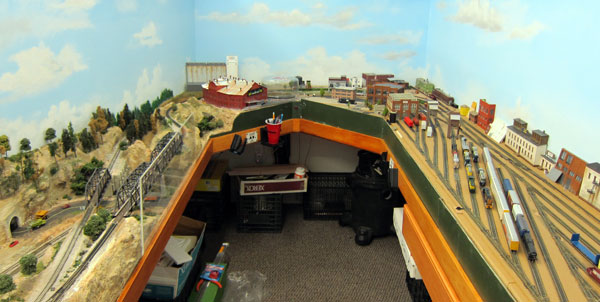 Above, a view of the main sweeping into Bayou City Yard.

Below, reefers await their next movent, which will take place during the next BC&G operating session.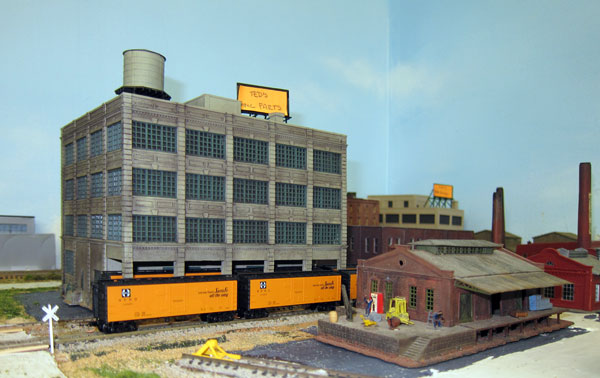 Check back in October for more from the BC&G!