July/August/September 2012

Work continues on the Bayou City & Gulf at Papa Ben's Train Place!
Visit us at 4007-E Bellaire Blvd., Houston.
The layout room is open most Saturdays from 11 a.m. to 2 p.m.
Operating sessions take place monthly - join the fun!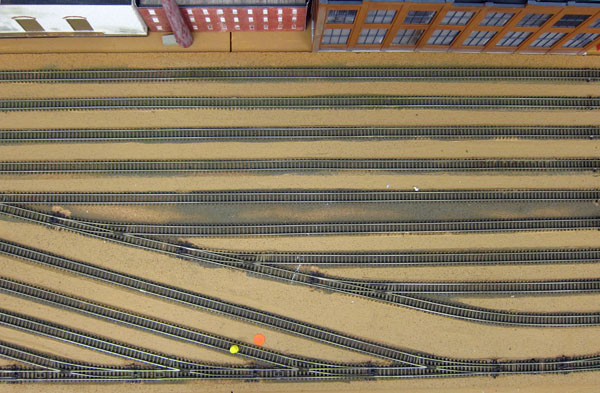 Above, the third quarter saw the normally busy BC&G Bayou City Yard empty for maintenance.

Below, scenery work continues in the Union Station area.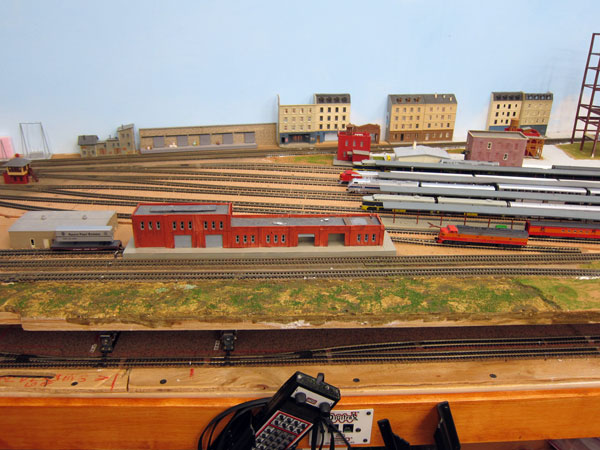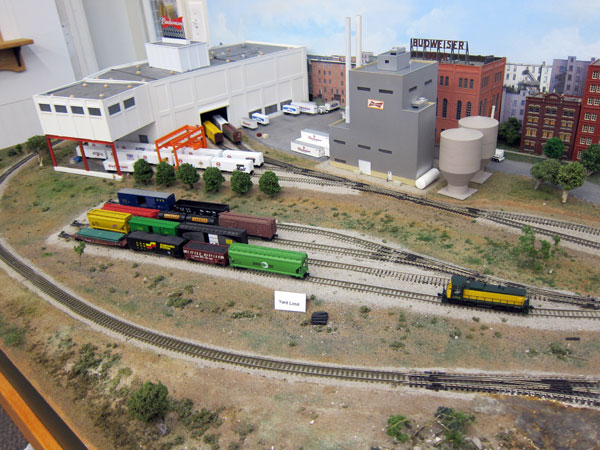 Above and below, cars are spotted and ready for a BC&G operating session.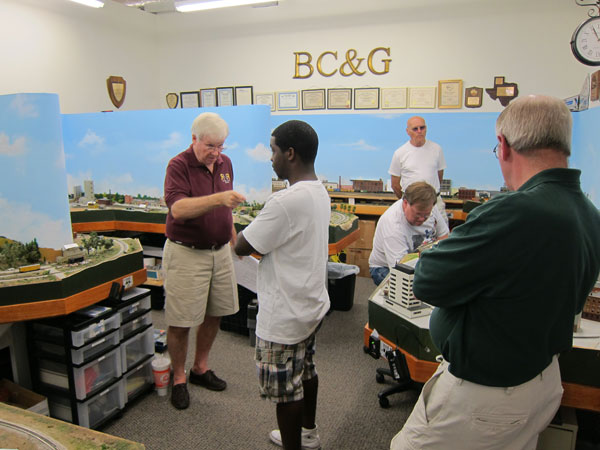 Above, the Trainmaster gives instructions for the day's operations.

Four photos below, the crews go to work!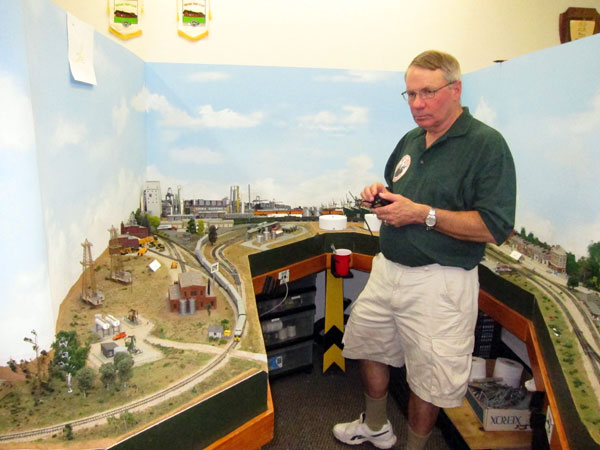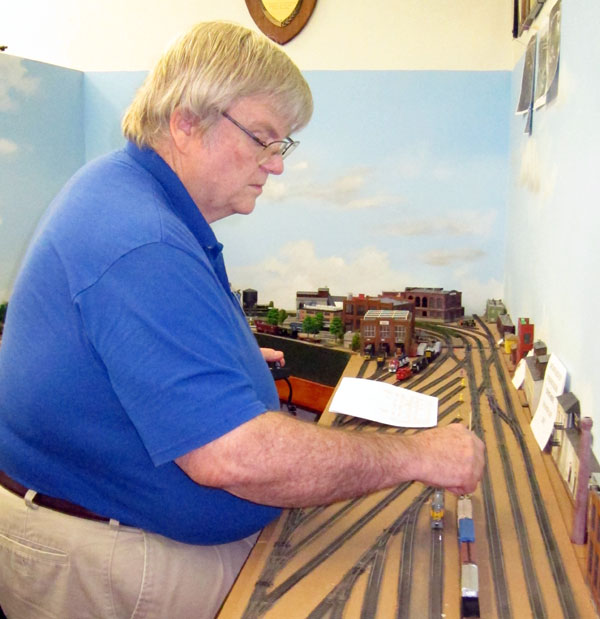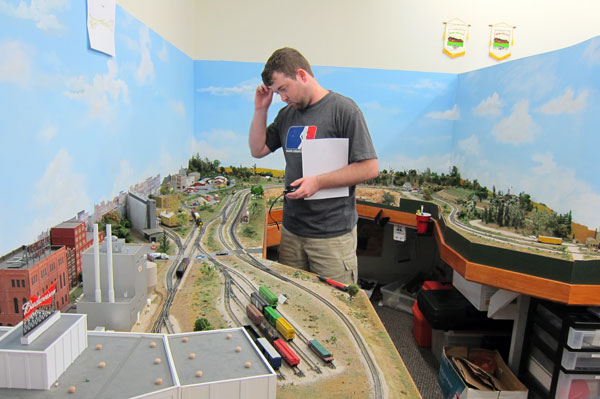 Check back later for more from the BC&G!