October/November/December 2013


Work continues on the Bayou City & Gulf at Papa Ben's Train Place!
Visit us at 4007-E Bellaire Blvd., Houston.
The layout room is open most Saturdays from 11 a.m. to 3 p.m.
Operating sessions take place monthly - join the fun!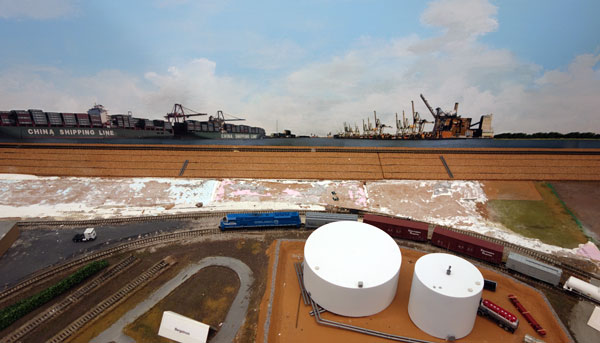 Above and below, October saw major work undertaken in the port staging yard and the continuation of work to build the expanded refinery. In the yard, the original Kato track was removed and replaced with standard track components.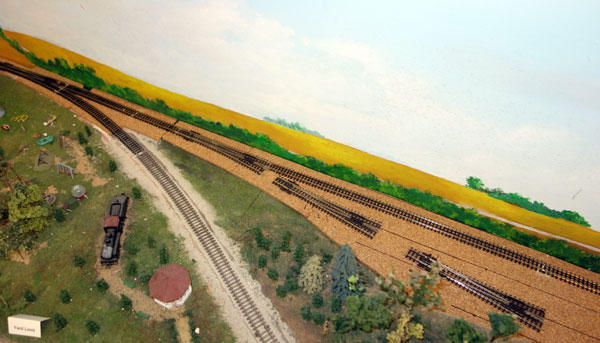 A number of electrical and trackwork issues were dealt with during the fourth quarter.
Above, N'Crowd President Gordon Bliss tackles an electrical problem.
Below, trains continued to run in October even as the track and electrical work was undeway.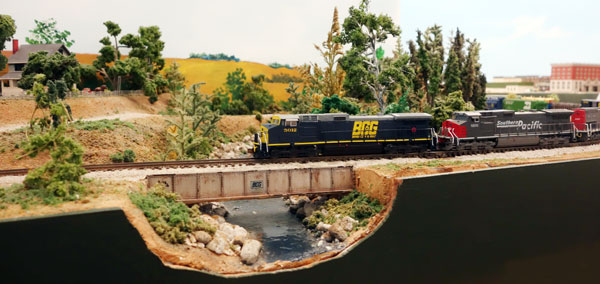 Above, new power arrived on the Bayou City &Gulf in November. The big GE above, fresh out of the
Kingsberry Paint Shops, made its first run on the BC&G early in the month.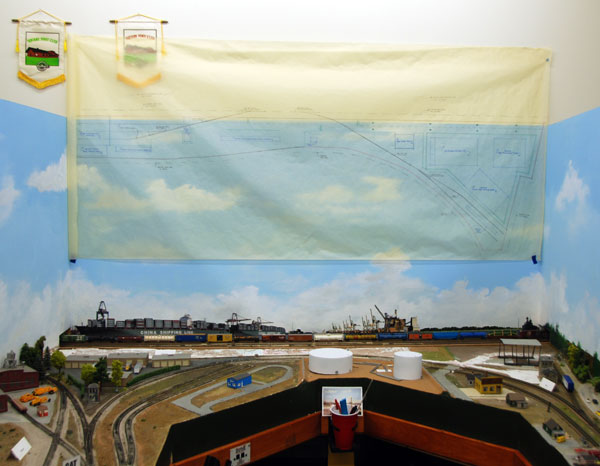 Above and below, with the replacement staging yard track in place, work continued on the refinery during December.
Member Samuel Townsel has taken on the project,and he prepared a full-size plat of the refinery layout.
Now the construction starts!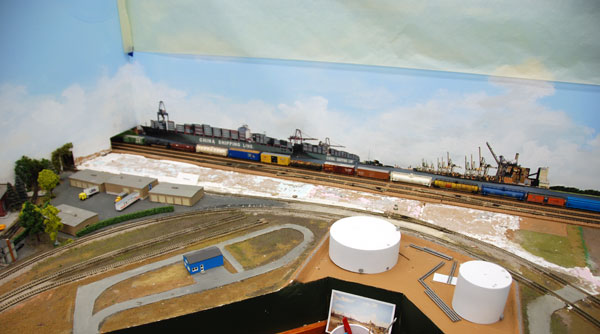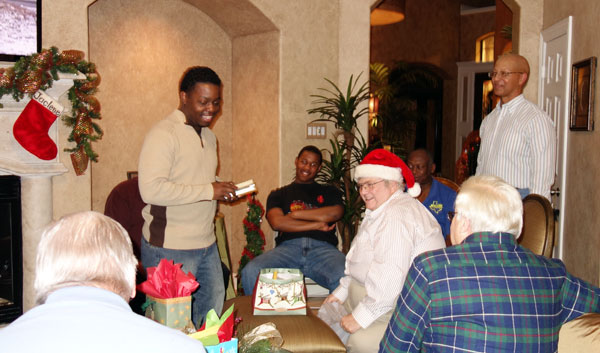 Above, mid-December and time for a break from the work! The Walker family once again hosted
the N'Crowd's annual holiday party, and a good time - and lots of good food - was had by all.
Happy holidays!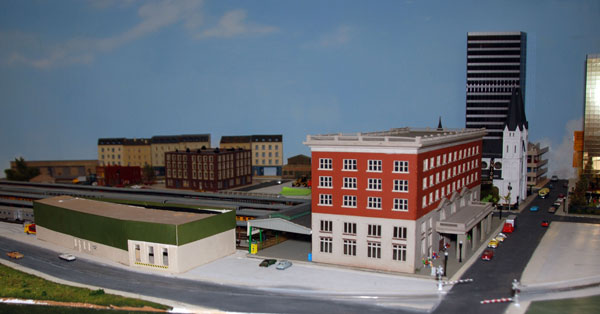 Above and below, scenes around Union Station on the Bayou City and Gulf Railroad.
Be sure to visit us in 2014. We wish you a happy and safe New Year!