Bayou City & Gulf Railroad Quarterly Report
October/November/December 2014
Visit us at 4007-E Bellaire Blvd., Houston
The layout room is open most Saturdays from 11 a.m. to 3 p.m.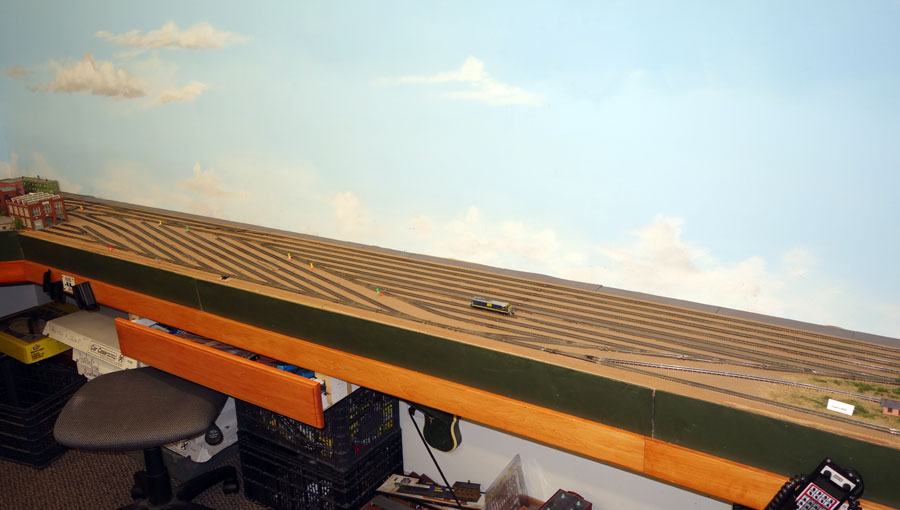 October, and a lone BC&G locomotive runs through the various tracks in Bayou City Yard to identify problems.
The yard was up and running soon after, thanks to Gordon Bliss.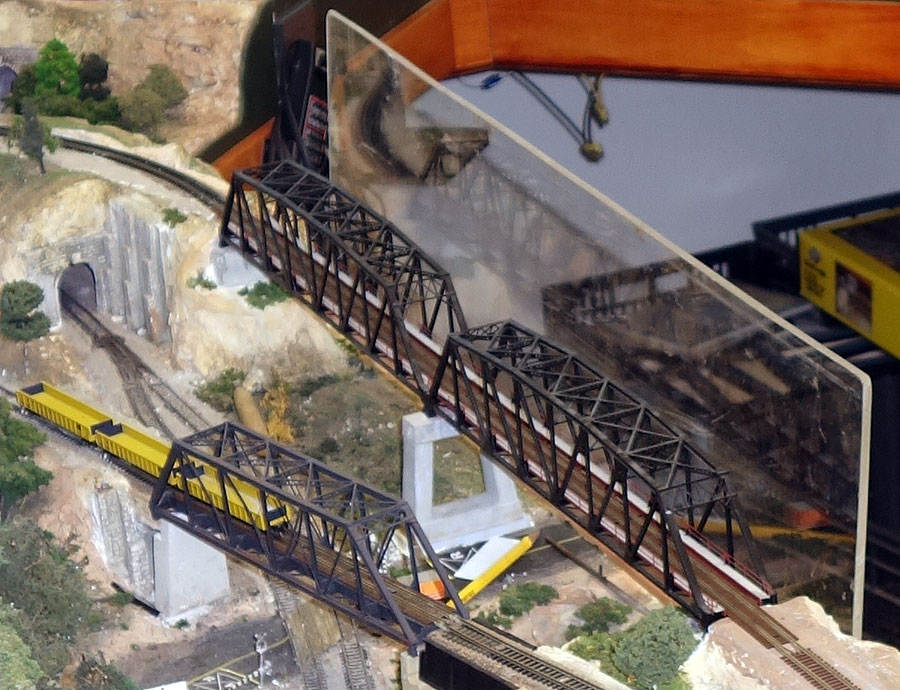 The bridge work is nearing completion.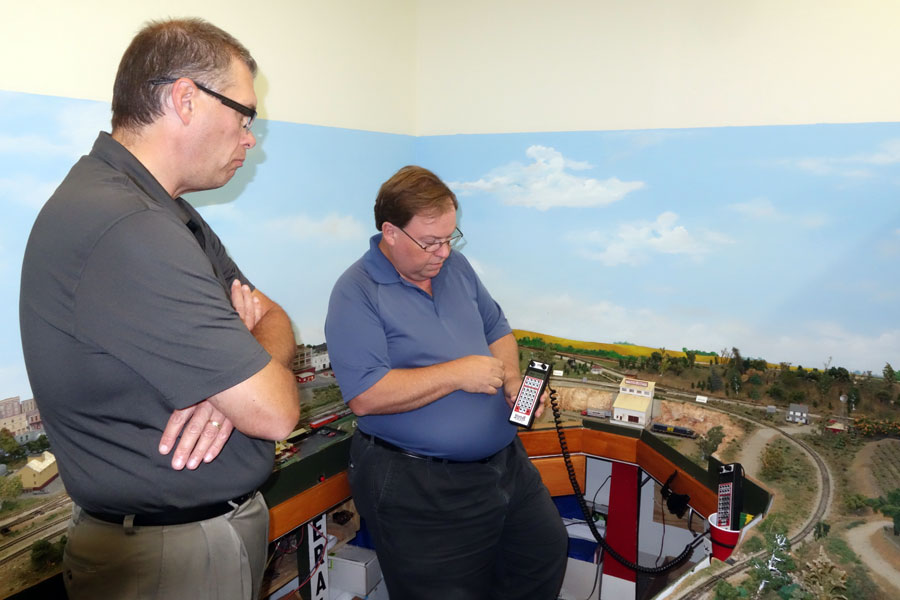 Gordon Bliss walks us through basic decoder programming using the BC&G's dedicated programming track. It's easy! (he says)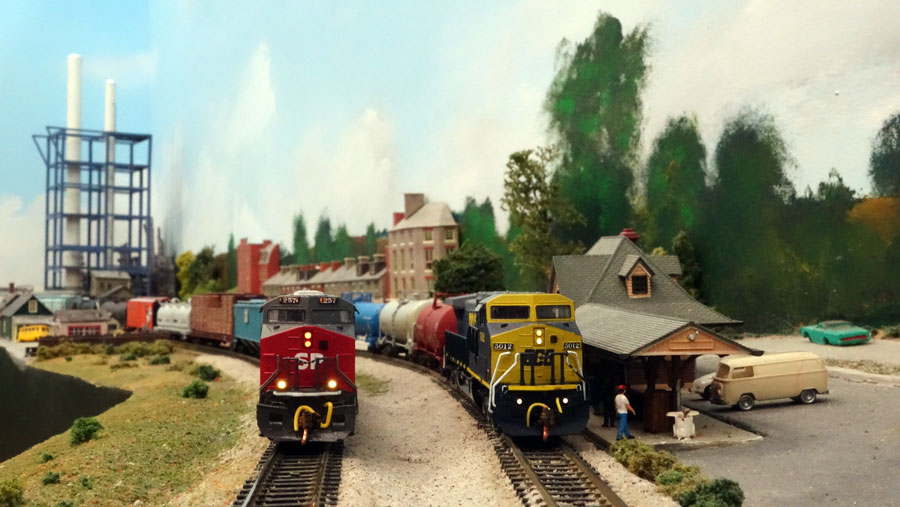 New power on the BC&G. These are the work of N'Crowd member Joe Kingsberry.




Above and below, visitors and volunteers at the 2014 BC&G Open House, which took place in conjunction with
the annual Fall Layout Tour sponsored by the San Jacinto Model Railroad Club.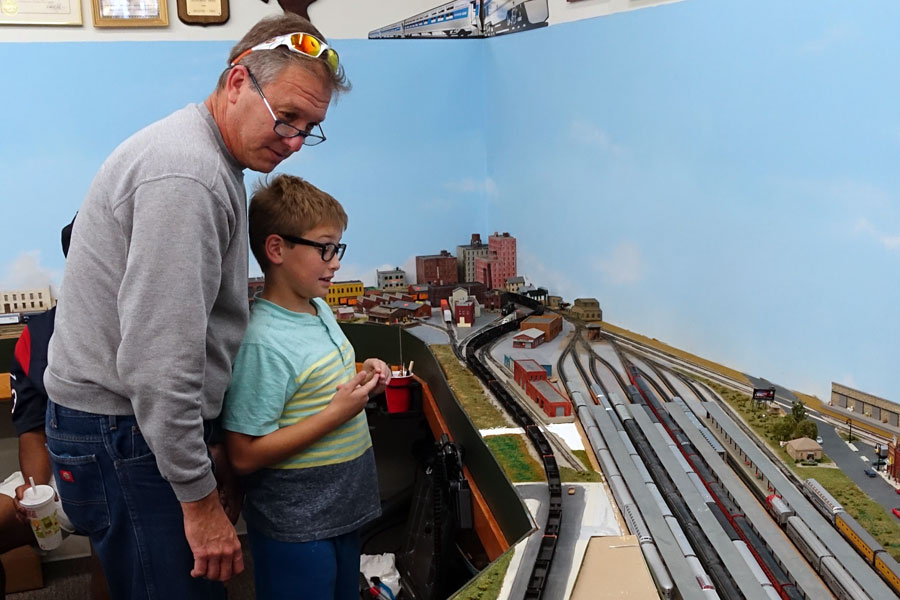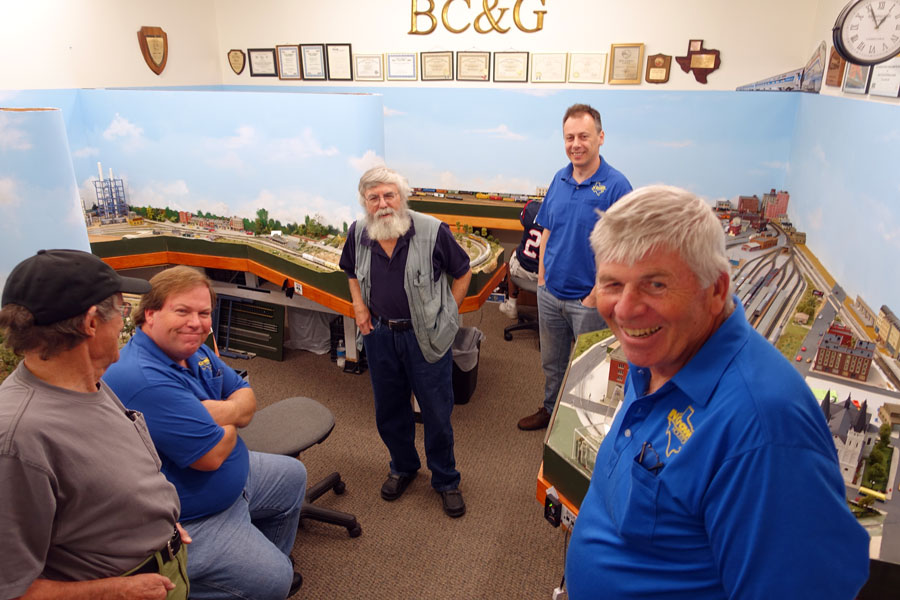 Above, coal train action on the BC&G during the 2014 Open House. Photo by Gordon Bliss.



Houston N'Crowd wishes you a safe and happy New Year in 2015!