Bayou City & Gulf Railroad Quarterly Report
July/August/September 2014
Visit us at 4007-E Bellaire Blvd., Houston
The layout room is open most Saturdays from 11 a.m. to 3 p.m.


Above, some ground cover and other scenery are in place around the refinery area.
Below, the terminal at the other end of the remodeled facility takes shape.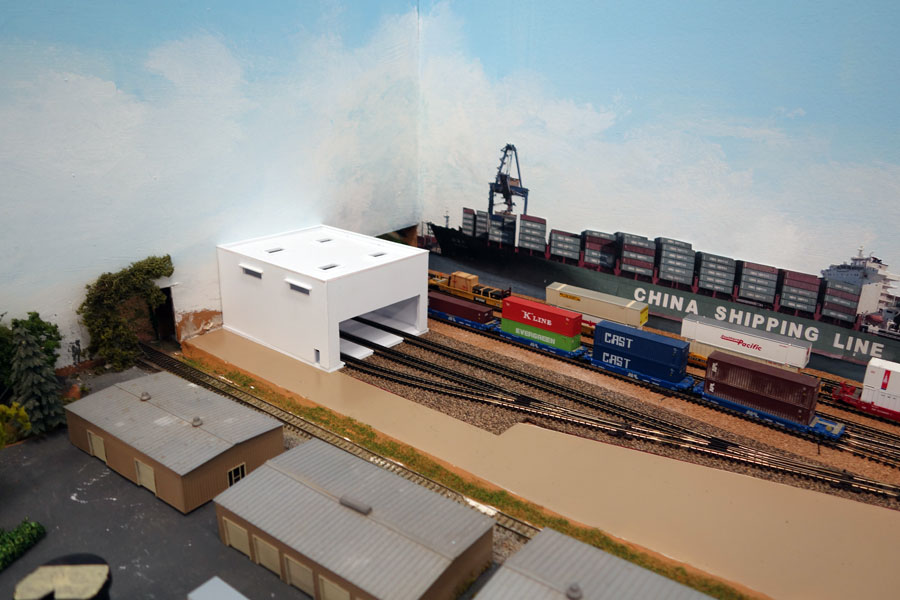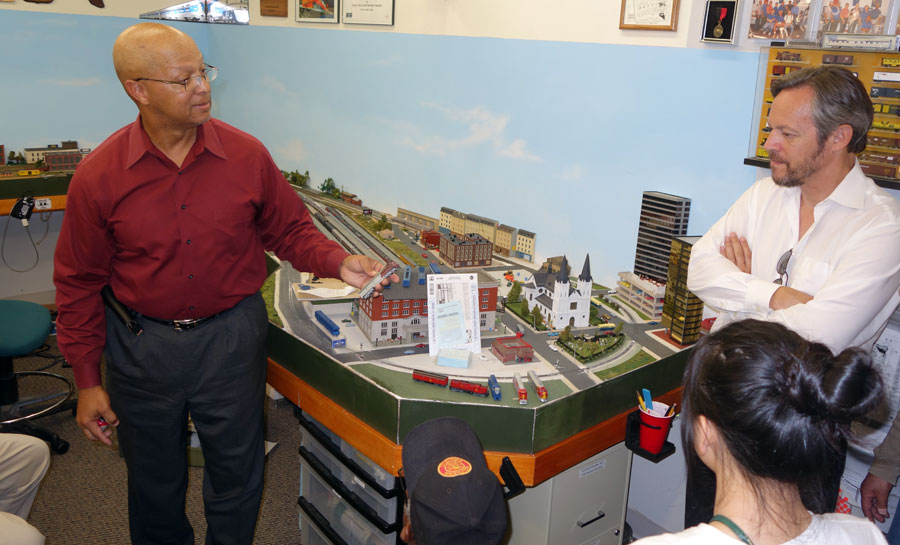 Above and below: N'Crowd President Vincent Walker presented a clinic on custom painting at the N'Crowd's August membership meeting.
The clinic included tips on masking and airbrush techniques.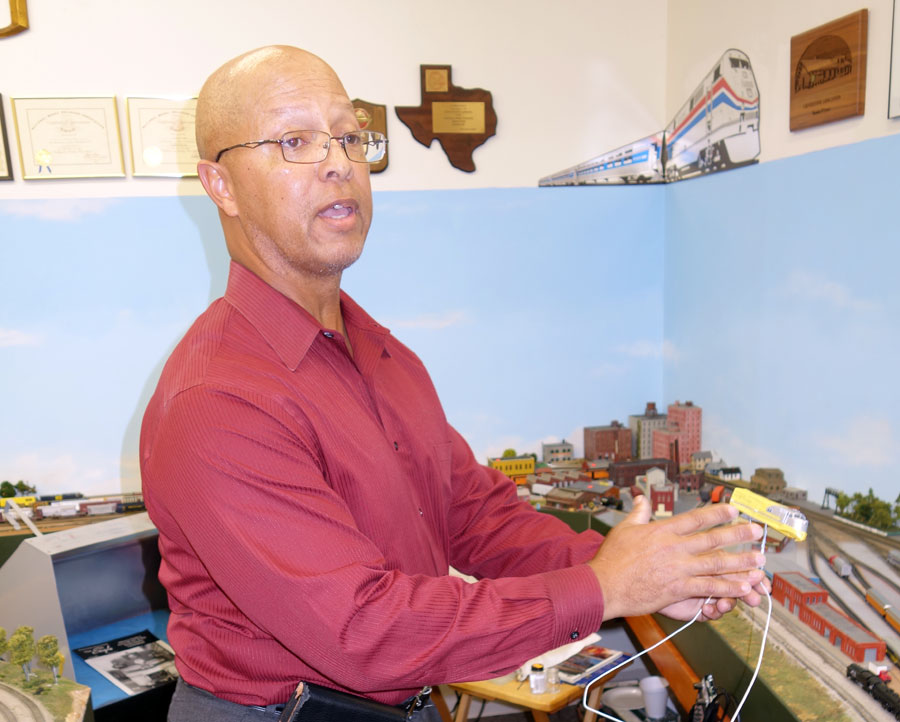 Below are several examples of Vincent's work.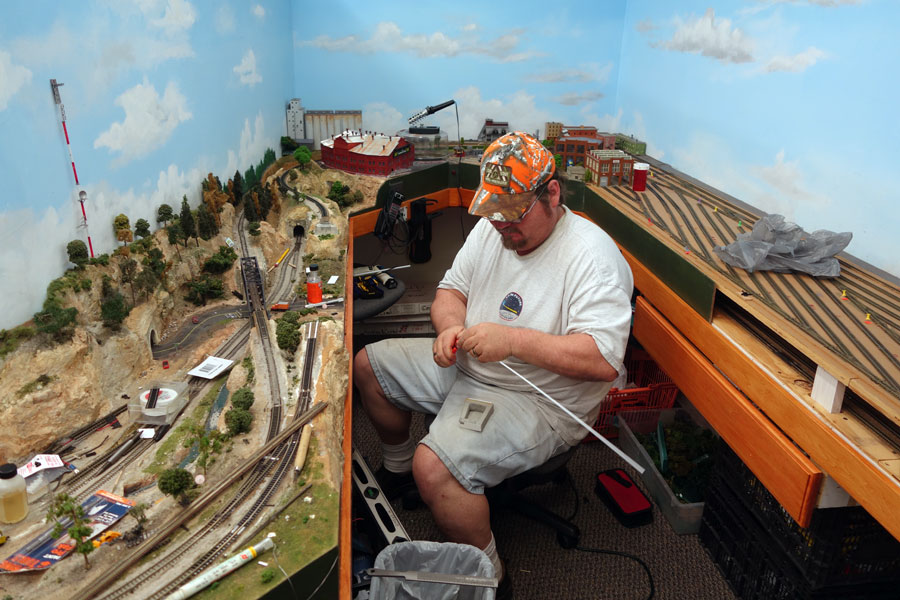 Bridge out! September found Ray Byer working to level the big bridges that carry the mainline across the quarry spur.
With the bridges out and trains not running on this part of the BC&G, some electrical issues in Bayou City Yard also received attention.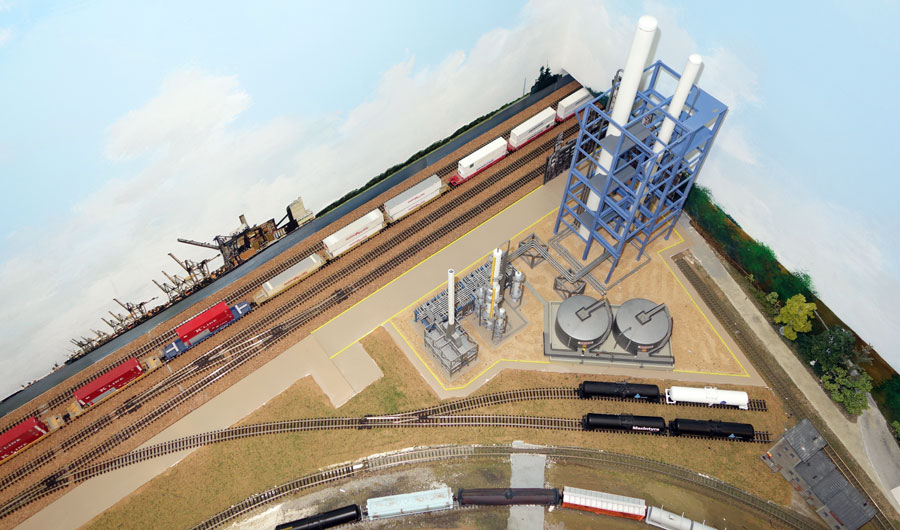 The third quarter 2014 also saw much of the new track laid in the refinery area.