October/November/December 2010

Construction continues on the Bayou City & Gulf at Papa Ben's Train Place!
Visit us at 4007-E Bellaire Blvd., Houston.
The layout room is open most Saturdays from 11 a.m. to 2 p.m.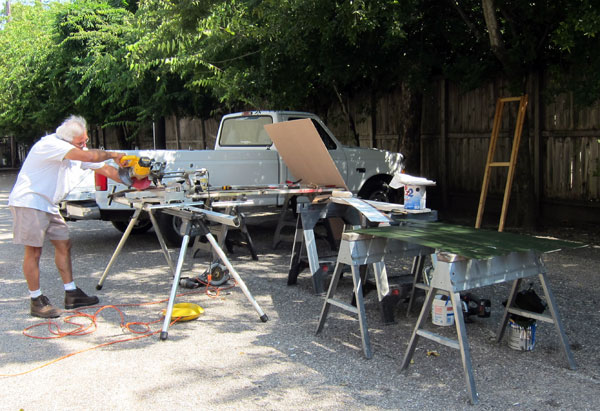 Above, early October finds Terry Hooks out back working on facia boards.

Below, Tom Wayburn continues his efforts in the BC&G's main freight yard.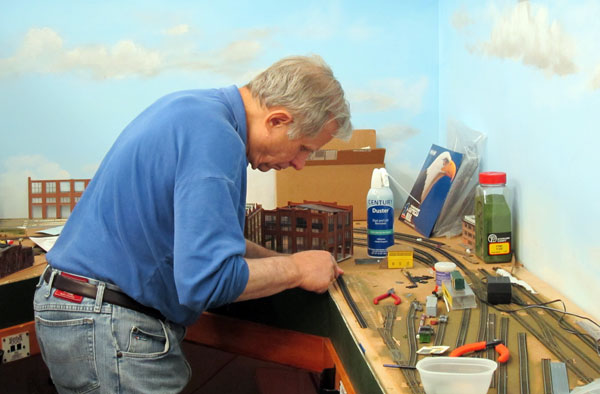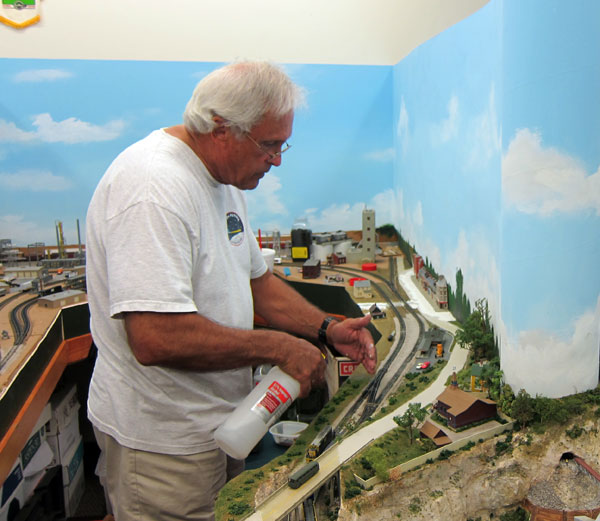 Above, it's mid-October, and Terry is applying his artistic touch to the scenery.

Below, at the same time, Richard Bartlett, Ray Byer and Charlie Aselin discuss something that must be important.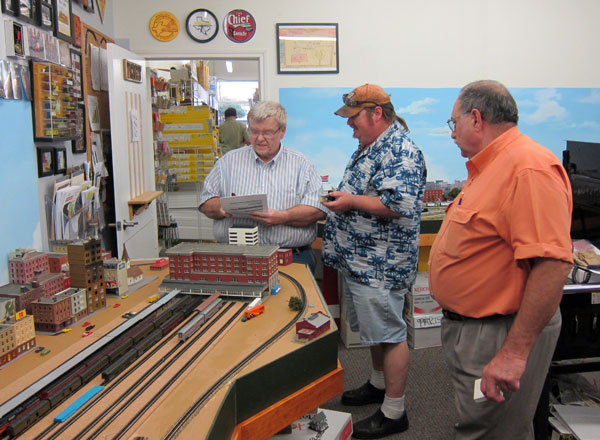 Above, Amtrak rolls into town past a BC&G unit coal train.

Below, the area around Union Station begins to take shape.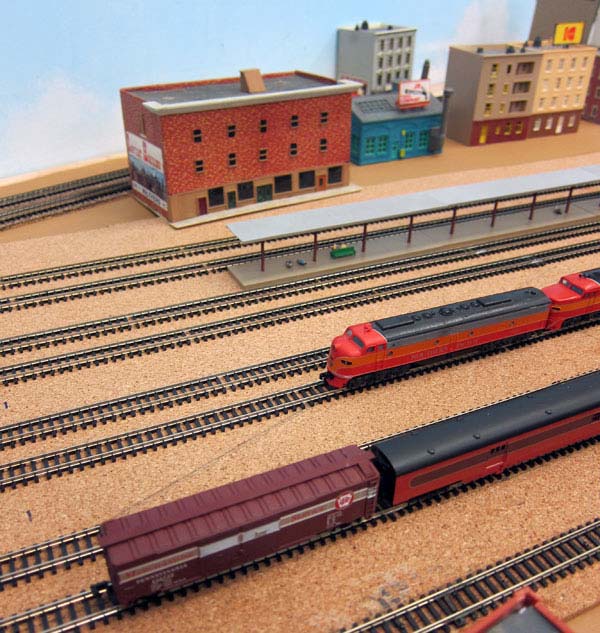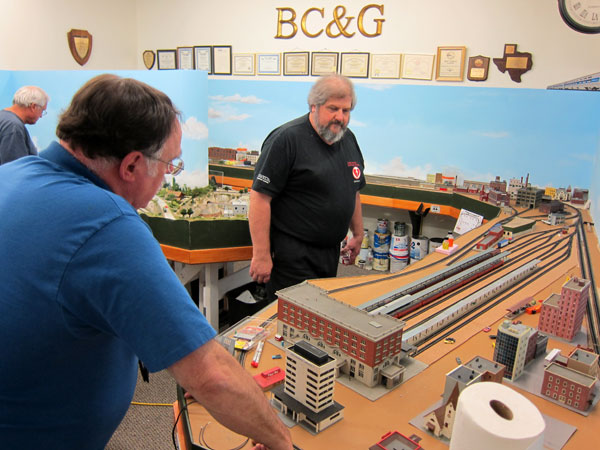 Above, by mid-November most of Union Station's trackwork is in place.

Work slowed down somewhat with the approach of the holidays and the clean-up for the annual open house,
which took place on Dec. 4-5 in conjunction with the San Jacinto Model Railroad Club Fall Layout Tour.

This gave some opportunities for railfanning along the BC&G. Enjoy!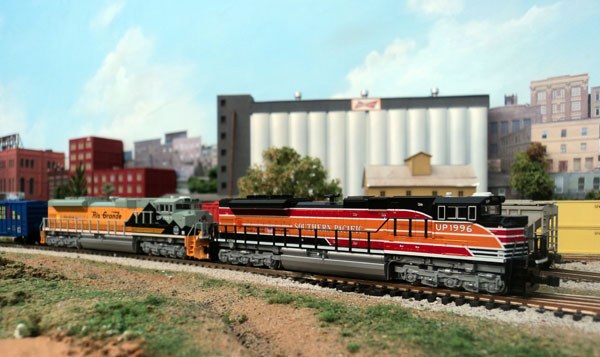 Above, UP Heritage Units make regular appearances on the BC&G.

Below, BC&G 1471 rumbles across the bridges over the quarry access track and road.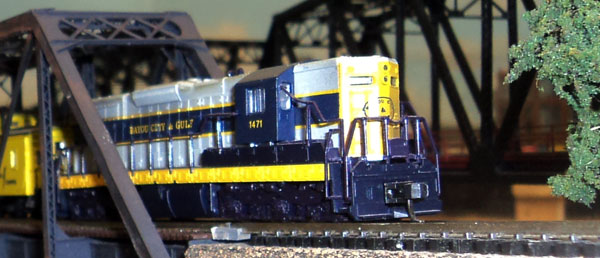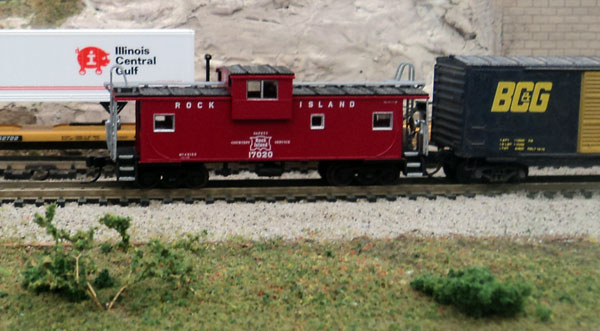 Above, a detoured Rock Island freight includes a nice looking caboose tagging along behind a BC&G boxcar.
How about that ICG pig in the background!

Below, BC&G No. 1471 with a caboose hop.




Above, a British visitor brings a splash of color to the BC&G.

Below, a bright winter sun is setting on the BC&G on New Year's Eve 2010.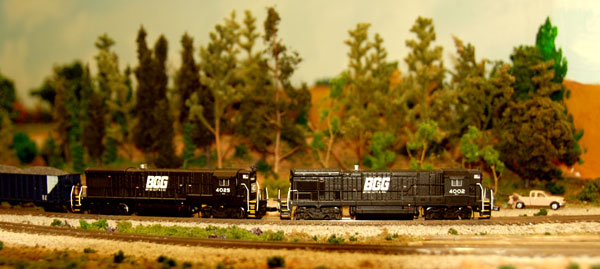 Houston N'Crowd wishes you the best in 2011!
Check back in April 2011 for the next BC&G quarterly update.