January/February/March 2011

Construction continues on the Bayou City & Gulf at Papa Ben's Train Place!
Visit us at 4007-E Bellaire Blvd., Houston.
The layout room is open most Saturdays from 11 a.m. to 2 p.m.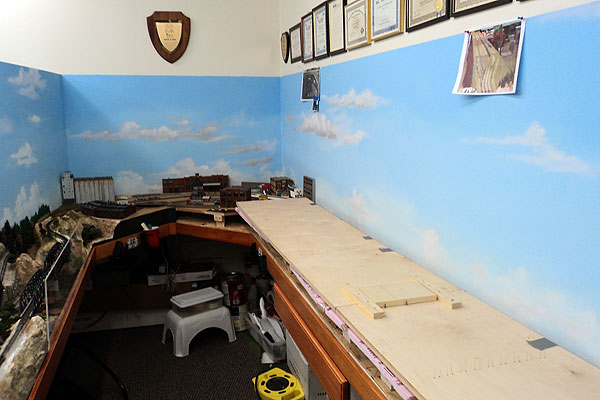 Above, January sees wiring work begin on the main yard. The yard benchwork was built so it could be turned over for wiring before being semi-permanently secured. This will also make it relatively easy to move as a unit should the need arise.

Below, also in January, scenery takes shape on other parts of the layout. This view is opposite the yard area seen above.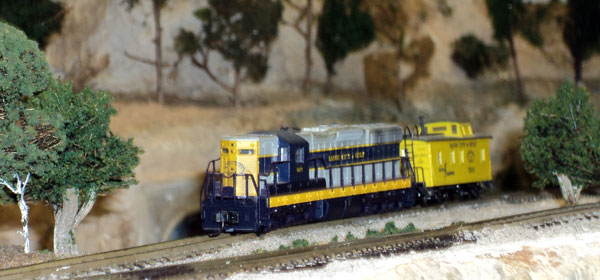 Above, work on the yard continues in February.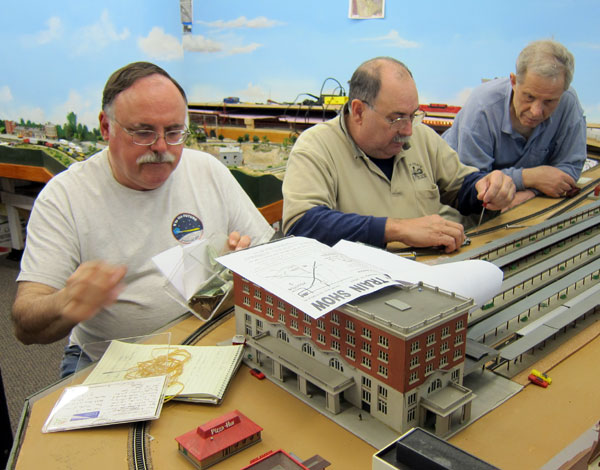 Above, President Ted Davis, Vice President Charlie Aselin and member Tom Wayburn tackle issues of import. Note that Ted is checking out the donation/petty cash box; layout visitors have been fairly generous during construction of the Bayou City & Gulf.




Above and below, new details are bringing scenes to life on the BC&G.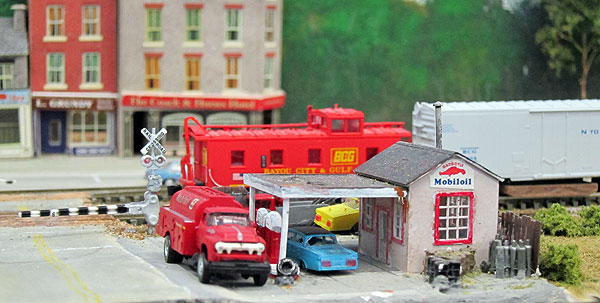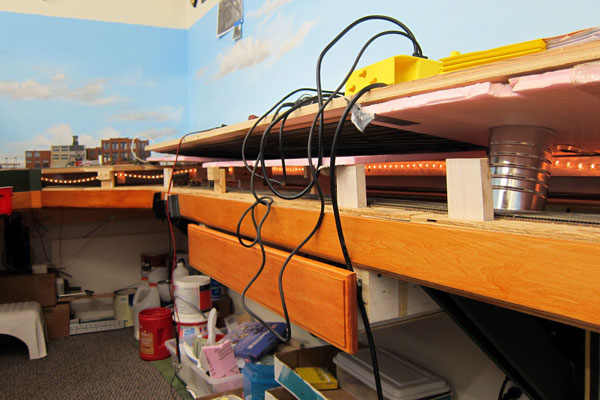 Some different views of the layout: Above, lighting for the staging yard under Union Station is being put in place.

Below, some of the wiring for Union Station.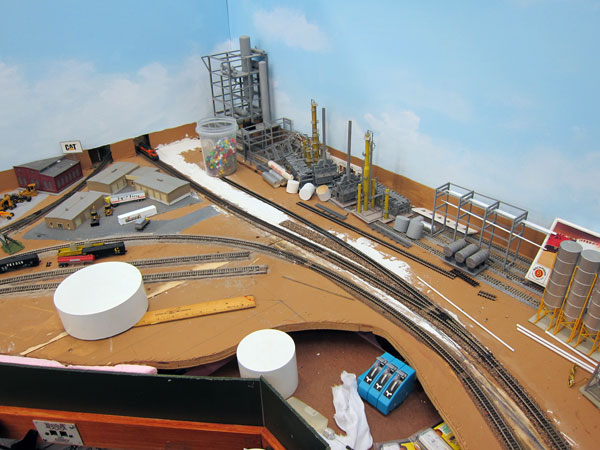 Above, after much discussion, in late February the mainline through the refinery area was realigned at the request of the operating crew. This had the effect of changing the layout of the wye, but removed a bottleneck that would have forced trains to travel on a short section of single track in opposite directions more than once during an operating session.




Above, early March finds Tom and Charlie continuing to work on the yard wiring.

While below, on another part of the railroad, a Rio Grande freight glides past the Budweiser brewery.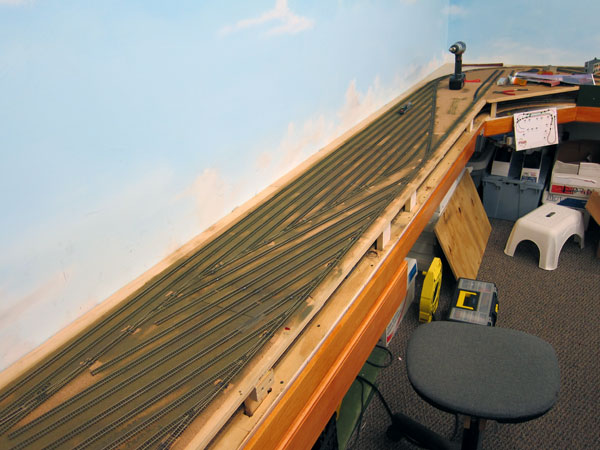 Above and below, two views of the yard later in the month.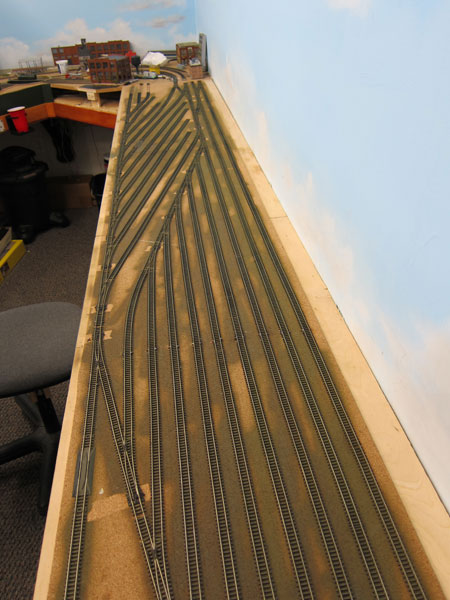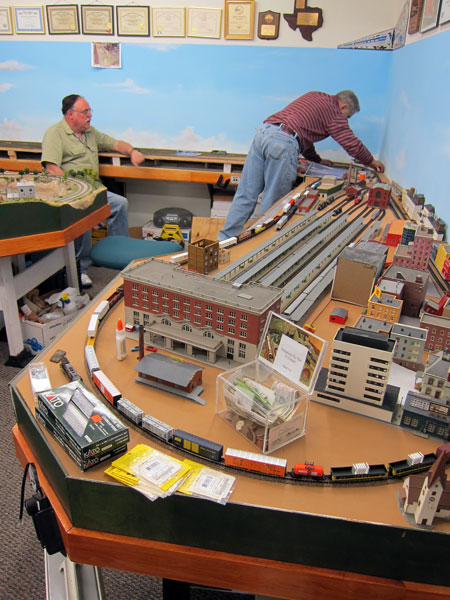 Above, Ted supervises as Tom works.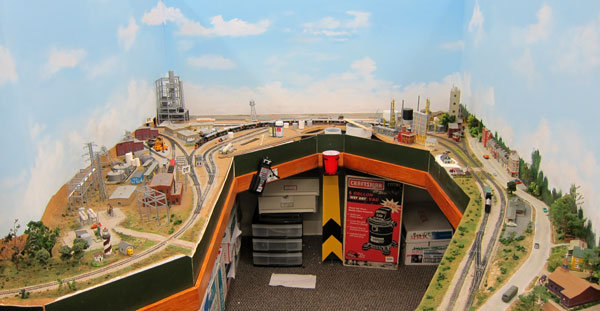 Above, this industrial area and refinery should provide plenty of work for the train crews.
Operating sessions on the Bayou City & Gulf are expected to start in May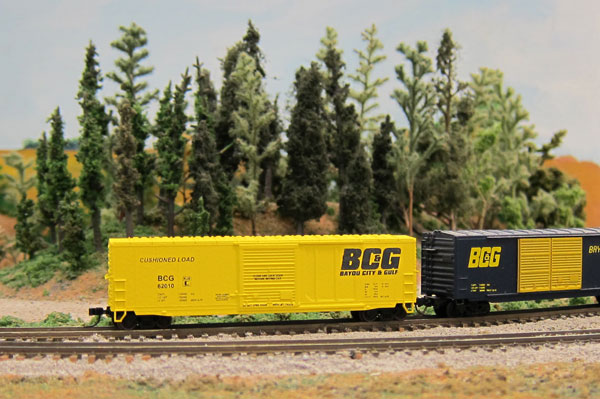 Above, late March saw the arrival of a new group of boxcars, ACF Precision Design cars built by Atlas and custom printed for the BC&G. Only 50 examples were made with this road number.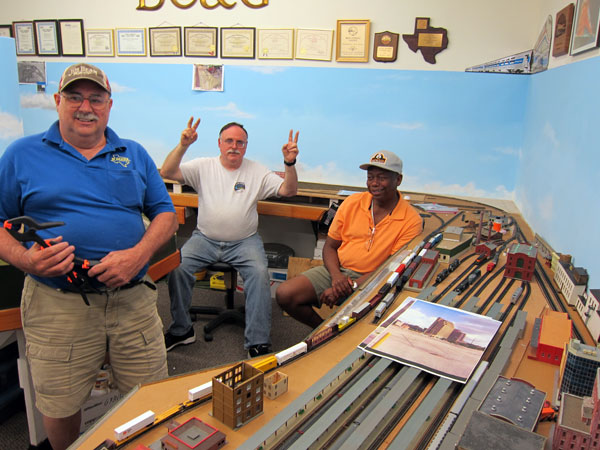 Above, Ted declares victory - or calls for peace - as Charlie and Joe Kingsberry look on.



Check back in July 2011 for the next BC&G quarterly update.