Bayou City & Gulf Railroad Quarterly Report
January/February/March 2014
Visit us at 4007-E Bellaire Blvd., Houston
The layout room is open most Saturdays from 11 a.m. to 3 p.m.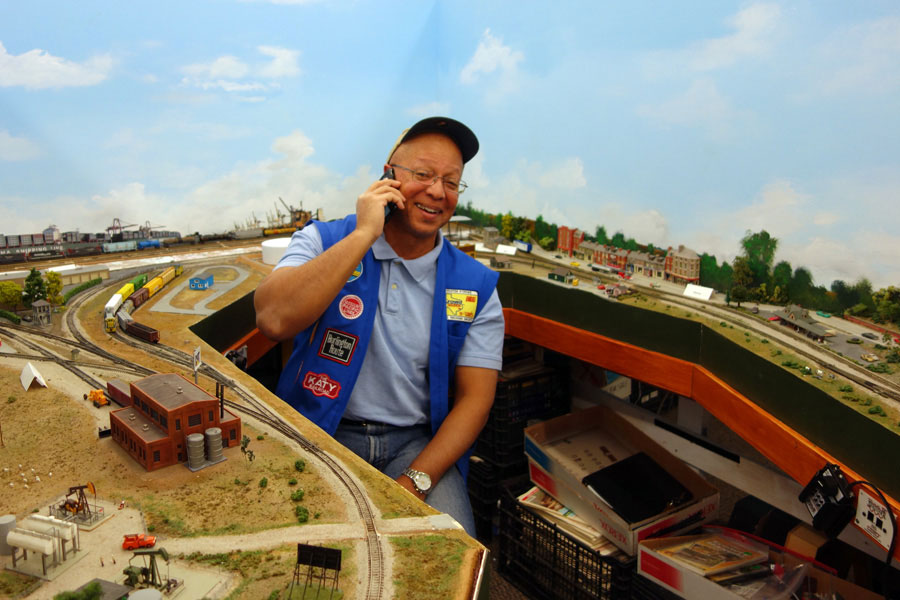 It's a new year, and N'Crowd President Vincent Walker is on the phone urging people to get busy with our 2014 BC&G projects!




This is the view visitors have of the BC&G when they first enter the layout room. Scenery is coming along nicely!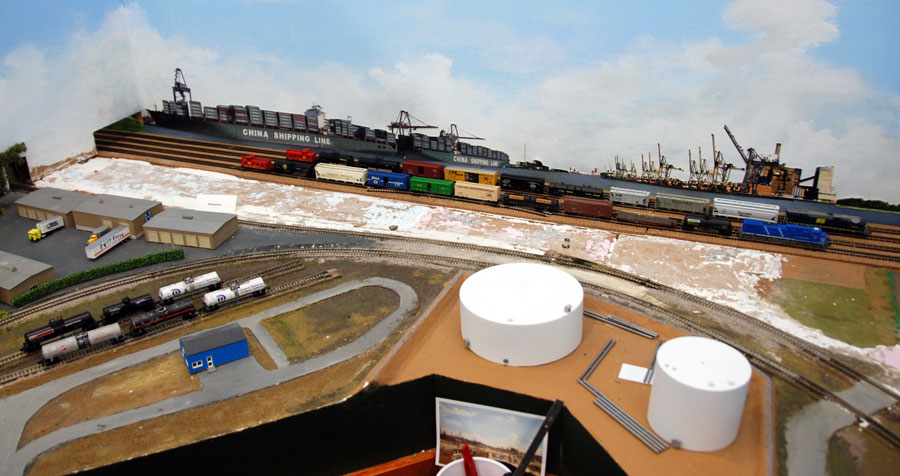 Trains and cars are staged for our first operating session of the year, which took place in early February.
Work continues on the reconstruction of the refinery tracks and structures.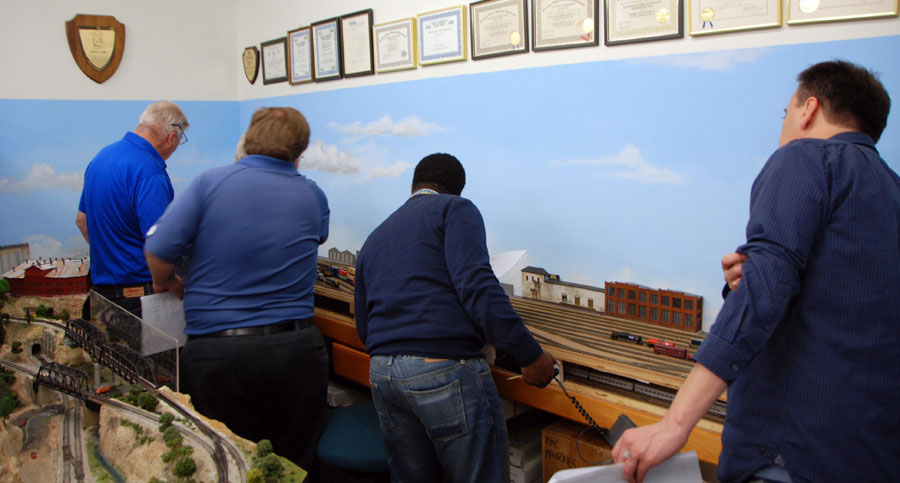 It appears that a lot of supervisors are on the job during the ops session!
However, with a concerted and sort of coordinated effort, trains are on the move.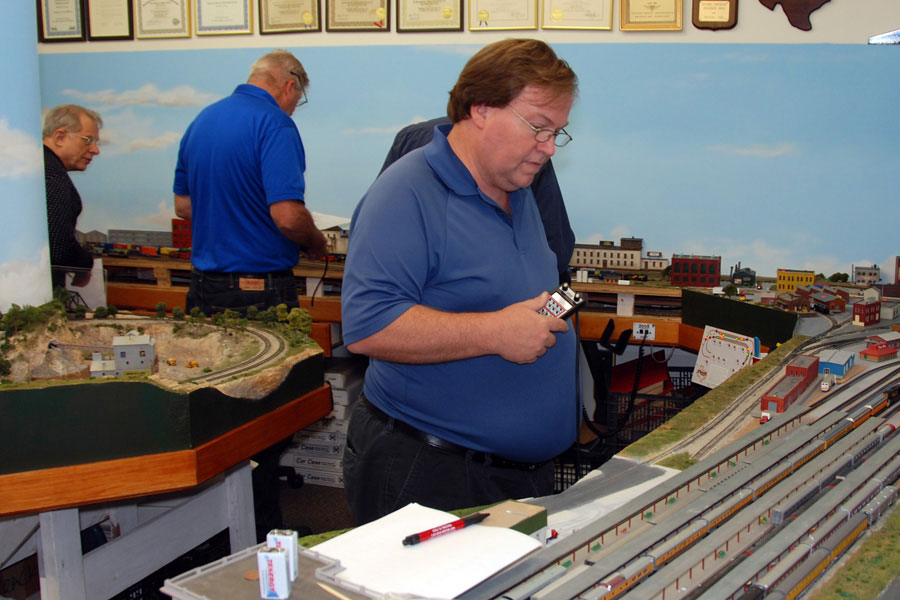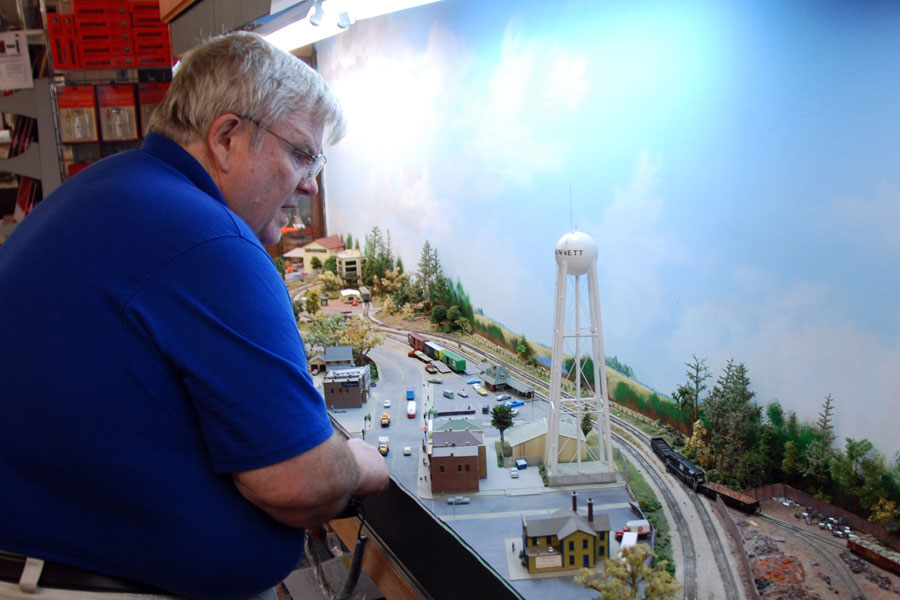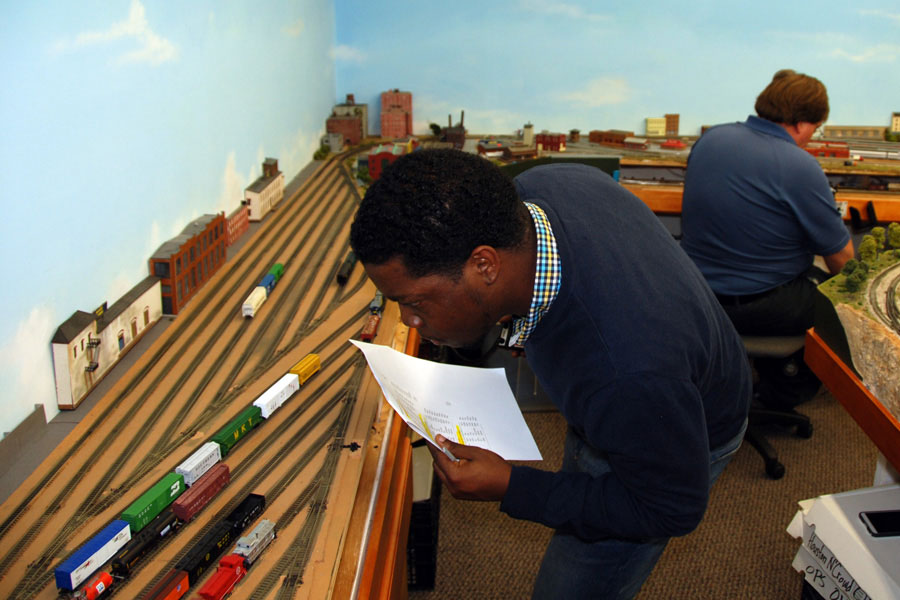 The first quarter 2014 saw progress on the refinery. Samuel Townsel is tackling this effort.