Bayou City & Gulf Railroad Quarterly Report
April/May/June 2014
Visit us at 4007-E Bellaire Blvd., Houston
The layout room is open most Saturdays from 11 a.m. to 3 p.m.


The second quarter 2014 saw additional progress on the refinery reconstruction and surrounding track and scenery.




N'Crowd members have plenty of opportunities to run trains!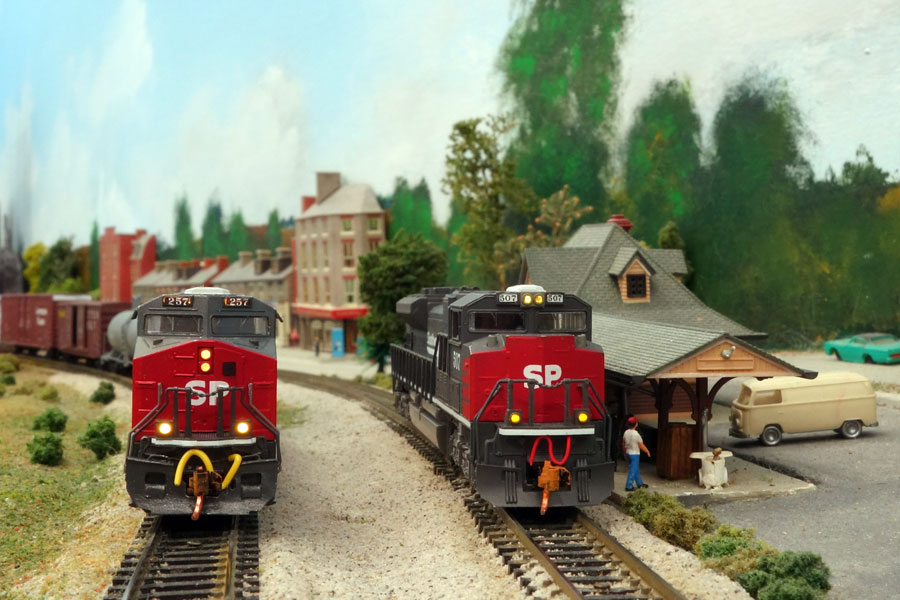 Member Joe Kingsberry has been keeping the Southern Pacific alive with some nicely-detailed and custom painted modern locomotives.
This is a sight you can only see on the BC&G!